Shopping for your bridal gown is an important and exciting step on your journey towards that wedding aisle. There's that pressure to make sure that everything's perfect, it is your big day, after all. But don't let that pressure get to you; too much stress might result in some poor decisions preventing you from getting that perfect gown.
So before you shop for that pristine bridal gown for your dream wedding in the historic Southworth Hall in Provo, make sure that you don't fall for these common mistakes that brides make when shopping for their wedding dress:
SET A BUDGET
One of the most common mistakes brides-to-be make is not setting a budget for their bridal gown. Having no budget ceiling may have you end up paying more than you need, and having no price range would make it harder for you to narrow down your search. Having a price range would help you save money, and guide those assisting you in finding bridal gowns within your budget. Remember that it's not all about the price; a higher price tag may not always mean better. And you also need to have a factor in alterations, accessories, and other possible costs when calculating the budget you're comfortable with.
TOO LATE OR TOO EARLY
A bride should start shopping for her wedding gown 10 months before her wedding date, and the order should be made not later than seven months before the wedding date. This allows enough time for the made-to-order bridal gowns, and ordering it in less than six months before the wedding could be considered a rush order and may incur extra charges. On the other hand, picking and paying for your gown too early also has its drawbacks. You might end up seeing other gowns in other shops or tailors during the long wait, and end up having buyer's remorse. There's also the risk of not being able to fit in your gown anymore as the wedding draws near, and there are limits to how much a wedding gown can be adjusted.
LIMIT YOUR INNER CIRCLE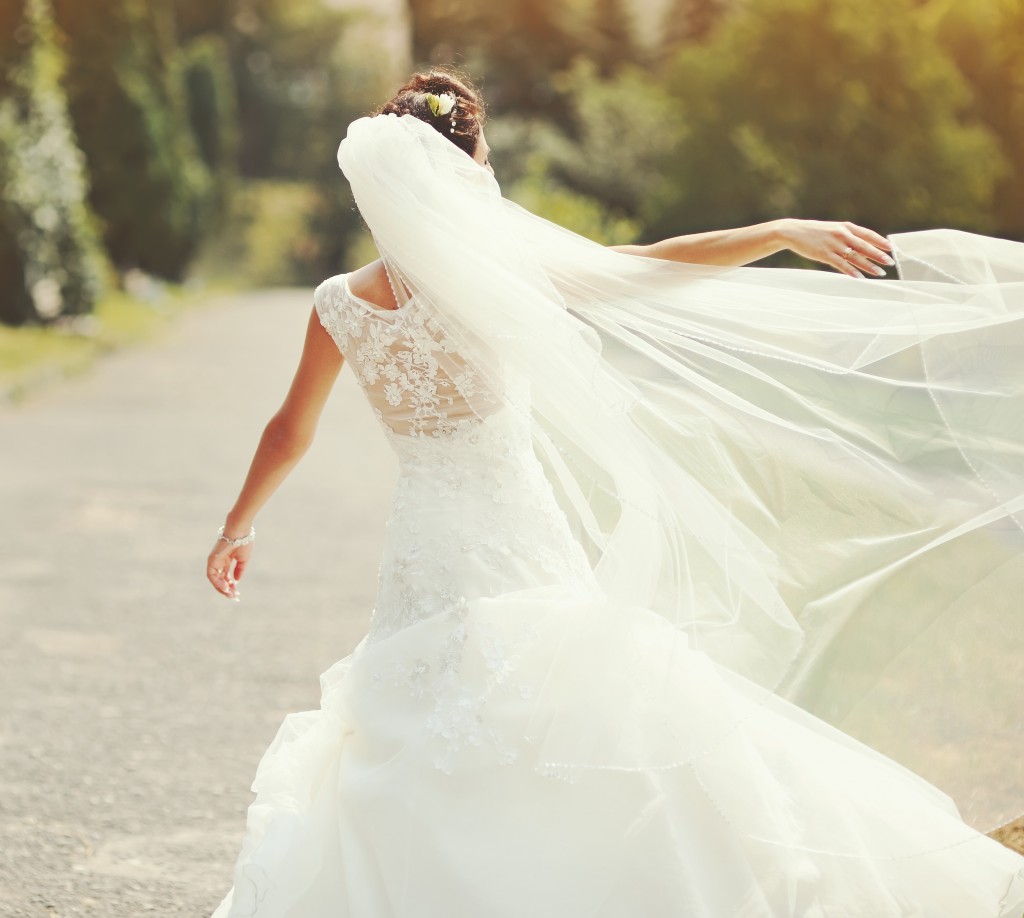 Yes, shopping for the right wedding dress can be stressful, and it's natural to want some help. Normally people would have only their closest friends and relatives assist them in this vital task. You could say that a bride needs all the help she can get, but there should be a limit to that. There's that saying, "too many cooks spoil the broth;" having too many "advisors" could end up making the process more difficult instead of helping out. So keep your group small, and composed of people who can tell you the truth and knows you and your style.
DON'T MAKE IT A WEIGHT LOSS TARGET
It's understandable that you'd want to look good or have your ideal body physique on your wedding day. But don't let that sway you into buying a gown that's significantly smaller in the hopes of it giving you the incentive to lose weight drastically. Never buy a dress based on how you see yourself in the future; give your dress some allowance for alterations, but don't pin your wedding gown decisions on having a major transformation in a few months.
NO SUCH THING AS TRYING TOO MUCH
When it comes to picking the right gown, don't hesitate to try as many as you can. The more you try on the gowns that you think are right, the more you'd learn what you want for your wedding day, and the more chances that you'd end up finding and fitting "the one".
Your wedding is going to be your day, and your dress will be there to let the whole world know that it is. Avoid these common mistakes when you shop, and you're one step closer to wearing your dream gown at your dream wedding.