As parents age, they naturally come to a point where their kids become adults, and the caretaking role gets reversed. This can be a difficult time for everyone involved, as both the parents and the children adjust to the new dynamics in the family.
For the parents, it can be hard to let go of their parenting role and trust that their children can now take care of them. They may feel they are no longer needed or necessary in their children's lives. While parents need to remember that even though they are no longer in charge of taking care of their children, they still have a lot to offer them. They can help with advice, support, and love and always be there for their children when they need them.
For children, it can be challenging to become responsible for their parents suddenly. They may feel overwhelmed or uncertain about what they need to do. They must remember that their parents are still people with feelings and needs, just like everyone else. They should talk to their parents about what they need from them and try to come up with a plan that works for everyone.
The parents and the children will likely have to make some adjustments as the family transitions into this new phase. With patience and communication, however, it can be a smooth transition for all involved.
However, your daily responsibilities to your home, work, and family may make it challenging to find the time to care for an aging parent. Fortunately, you can devise a plan around it.
Creating a Shifting Schedule with Able Family Members
Family members living in your home can help care for your aging parent if you have other responsibilities. You can create a rotating schedule where each family member takes turns caring for your parent. This strategy will help lighten the load for everyone and ensure that your parent gets the care they need.
If you live close to other family members, they can also help out by taking your parent for a day or a few hours so you can take care of other responsibilities. It can be a great way to get some relief and know that your parent is being well taken care of, ensuring the responsibility won't feel like a burden.
If you have kids at home, they can also help take care of your parent. They can run errands, help with light housework, or cook meals. This step will teach them the importance of taking care of others and instill empathy in them from a young age. Once you return home from work, you can rest for a while and take over the responsibility. If you have the resources, you can also hire a nanny.
Keeping Track of Medical Needs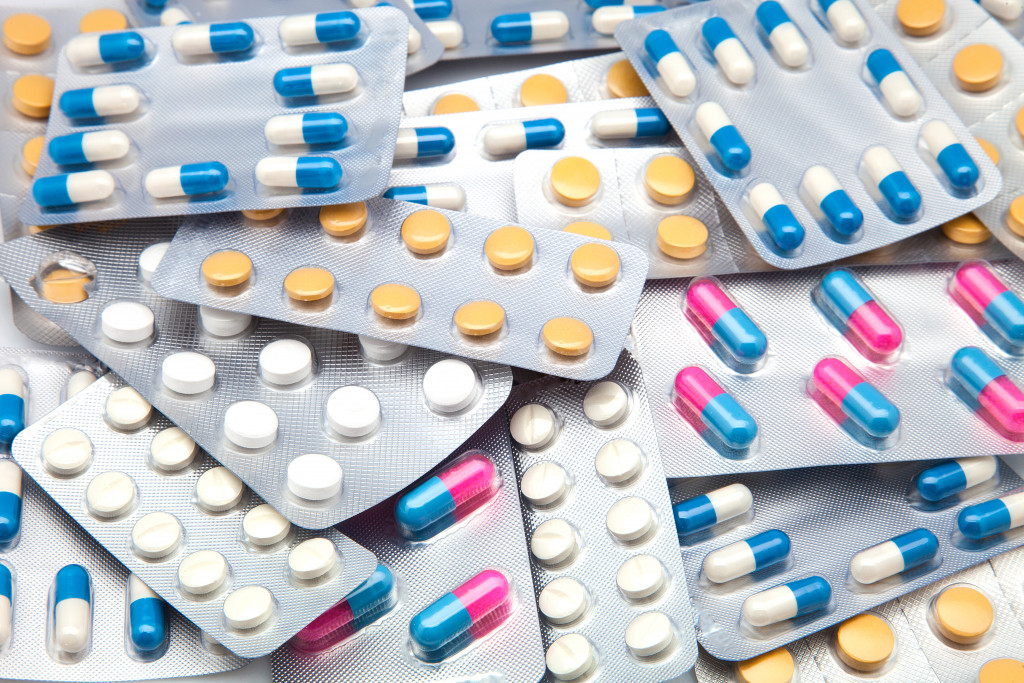 If your parent has medical needs, it's essential to keep track of them. This can be a lot to handle, but there are some ways you can make it organized.
You can start by setting up a folder or binder where you can keep all of your parent's important medical documents. This step will include their insurance, doctor's contact information, and recent test results. Having everything in one place will make it easier for you to access the information when needed.
You should also create a list of your parent's medications, including when they need to take them and what issues they solve. This will help you keep track of their medication regimen and ensure they are taking everything they need.
It would help if you also listed your parent's allergies and any other medical conditions they have. This information will be vital for you to know in an emergency.
Sending Parent to Assisted Living Community
There are some cases where it may be best for your parent to live in an assisted living community. It can be a difficult decision to make, but it's one that you should consider if you feel like you can't handle the responsibility of caring for them on your own.
Assisted living communities can provide your parent the care they need while still allowing them to maintain their independence. They will have access to 24-hour care, meals, and activities. They will also be able to socialize with other residents.
If you decide that an assisted living community is the best option for your parent, you should take some time to research different facilities in your area. Make sure to tour each one and ask plenty of questions. It would help if you also got input from your parent to see what they are looking for in a community.
The Bottom Line
Deciding to care for an aging parent can be difficult. There are many factors to consider, such as your responsibilities and your parent's needs. However, with some planning and communication, you can make it work. Keep track of your parent's medical conditions and medications, and consider sending them to an assisted living community if you feel you can't handle the responsibility on your own. With patience and help from other family members, you can ensure your parent gets the care they need.