Consider this: It's already challenging to keep good oral health as adults. Many things could happen or activities that make you busy to make you forget to focus. That's why it's good to start early when it comes to your health.
But during the pandemic? Your kids and even you could have an even more difficult time, especially when you cannot go to your physician. Trips to the dentist are transformed into virtual consultation. Even a children's dentist will have a hard time since teeth problems should be diagnosed personally. Yet, we are all forced to adjust, and dentists can only do so much to keep their client's toothy grins.
Here are a few tips on how to keep your kid's dental hygiene intact during the pandemic. Take a look and see if you might've been already doing a few of those here.
Regular Brushing of Teeth
Even when you're a grown-up, the regular brushing of your teeth is something you shouldn't miss out on doing. It's one of the many reasons your teeth are strong; after all, it's also a regular part of dental hygiene, something you shouldn't skimp out on.
Remember to brush your children's teeth after every meal, for two minutes every time. Toothpaste with fluoride is good to use. You should also check out whether there are other things you can use, like fluoridated water.
Whenever you've brushed your teeth, you should also avoid eating afterward. This is a bit of good advice to use on making sure your children sleep with their teeth brushed and ready to sleep.
Avoiding Sugary Foods and Drinks
Cavities are holes in the teeth that form after foods (like cookies, crackers, and chips) get stuck between teeth. These eat away at the enamel, and as the enamel gets destroyed, your teeth could end up with holes in them.
If you could keep your kids away from a diet of sweets and other junk food, then you'll be able to keep their teeth perfect. You should encourage children to eat fruits and nuts, but make sure to ask your physician if they need to have an allergy test before taking certain kinds of food.
It might be hard, but that's something you'll have to make do with. You could also try to teach them to eat healthier food through this.
Follow Tips from Dental Caravans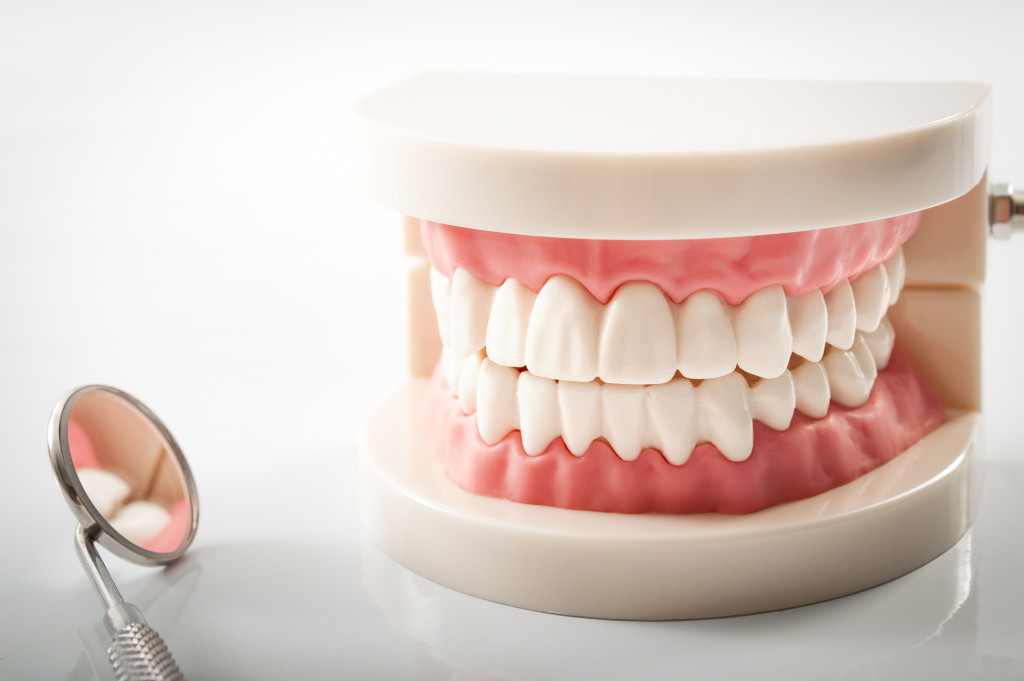 Some organizations usually do dental caravans in different places. Aside from spreading awareness about the importance of dental health, this is also a good way of imparting to your kids how important it is to keep their teeth protected.
Start them young on the travel to dental hygiene. These caravans always come with pediatric dentists who can help you instill the idea of good dental hygiene in your kids. They are especially helpful since they're usually best equipped with how to relate to your kids as if on a personal or friendly level, making them heed the importance of your advice.
Instill in Your Children the Importance of Dental Health
The work of pediatric dentists is never done. They can help deliver the message that, even during the pandemic, oral hygiene and good nutrition are needed. But the last message needs to come from you when at home.
Words are never enough. Help them learn the value of healthy food by making sure it is available at home. If they're asking about it, be ready with answers on why they need to have a complete set of pearly whites. You need to be patient with teaching them as well; after all, they're just kids, and they are willing to learn.
Frequent Checkups, Even Virtual
The pandemic is unprecedented. We don't know what will happen when the new norm finally becomes the norm. But dental checkups should continue, whether personal or virtual. Dentists today are fully equipped to check up on your kids' teeth, even through an online consultation. It would be best to heeded their advice concerning your children's teeth once the consultation is complete.
If you're unsure whether your children's local dentist is doing virtual consultations, you can call them. They might also have face-to-face consultations that are steeped in the new normal of doing things. This is to make sure everyone is protected during consultations.
Remember always to keep your children's dental health in check. This is to make sure that they'll have a lot to smile for when they've grown up. What you're doing to them now is also an investment; while you're teaching them the importance of dental hygiene, it's something that they'll carry and pass on to their children when they have them.