Sea-based vacations offer an opportunity to experience beautiful natural wonders and connect with diverse cultures.
Water sports, snorkeling, surfing, kayaking, SUP, fishing, and beach relaxation are great activities to enjoy during a sea-based vacation.
Fishing provides physical and mental benefits in addition to recreational pleasures.
Local amenities such as restaurants and convenience stores can be found near beaches for added convenience.
Plenty of options are available for sea-based vacations so travelers can find something that suits their needs.
Sea-based vacations can be an incredibly refreshing and rejuvenating experience. Not only do they provide an opportunity to get away from the stresses of everyday life, but they also offer a great way to explore new cultures and connect with nature meaningfully.
According to a report from the World Tourism Organization, maritime tourism has been growing steadily over the past few years. In fact, in 2018 alone, there were more than 1 billion sea voyages worldwide. The report further showed that in many regions, such as the Mediterranean Sea and the Caribbean islands, travelers spent about $160 billion on cruise ship vacations that same year.
A significant benefit of sea-based vacations is that they allow travelers to experience some of the world's most beautiful natural wonders while learning about diverse cultures and customs. From exotic ports of call to bustling beach resorts, cruises provide plenty of opportunities for travelers to explore unique destinations and engage with locals. Plus, some cruise lines offer educational activities like cooking classes or cultural festivals so travelers can gain even greater insight into local culture.
So what should you do when you go on a sea-based vacation? Here are a few ideas to try:
Water Sports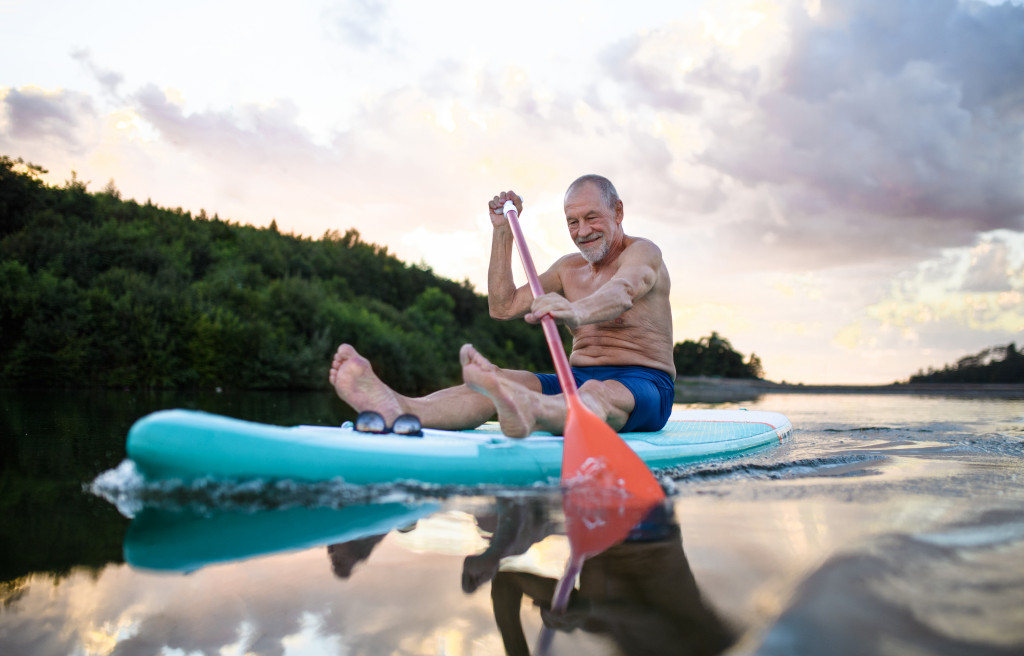 Water sports are an excellent way to get the most out of a sea-based vacation. Whether you're looking for adrenaline-pumping thrills or more relaxed activities, there's something for everyone. Participating in water sports is a great way to explore the rich depths of the ocean and appreciate nature in all its splendor. Here are some excellent water sports activities to try:
Snorkeling
Snorkeling allows travelers to explore some of the world's most vibrant and diverse underwater ecosystems. With crystal clear waters, vivid marine life, and colorful coral reefs, snorkeling can be a refreshing and rewarding experience. It's also a great way to spot rare species like dolphins or sea turtles that may be difficult to find above ground.
Surfing
Surfing is a must for thrill-seekers who love being on top of the waves! Surfing provides an exciting way to experience the power of nature as you ride along with the waves and feel their energy beneath your feet. Plus, many coastal towns have local surf shops where you can rent boards and get instruction from experienced guides to make the most of every wave you encounter.
Kayaking
Another excellent activity for those wanting a more relaxed experience is kayaking. Touring calm bays and estuaries with nothing but your paddle and boat allows for peaceful reflection while enjoying breathtaking scenery along rivers or coasts. With hundreds of different waterways worldwide open to exploration by kayak, there's always something new waiting to be discovered.
Stand-Up Paddleboarding (SUP)
Stand-up paddleboarding is one of today's fastest-growing water sports trends due to its paddling, balance, and fun combination. SUP lets travelers leisurely explore remote coves or paddle faster along rivers while gaining strength in their arms, legs, and core muscles. Since it requires relatively little equipment (just a board and paddle), SUP is affordable and accessible – perfect for travelers on any budget!
Fishing Adventures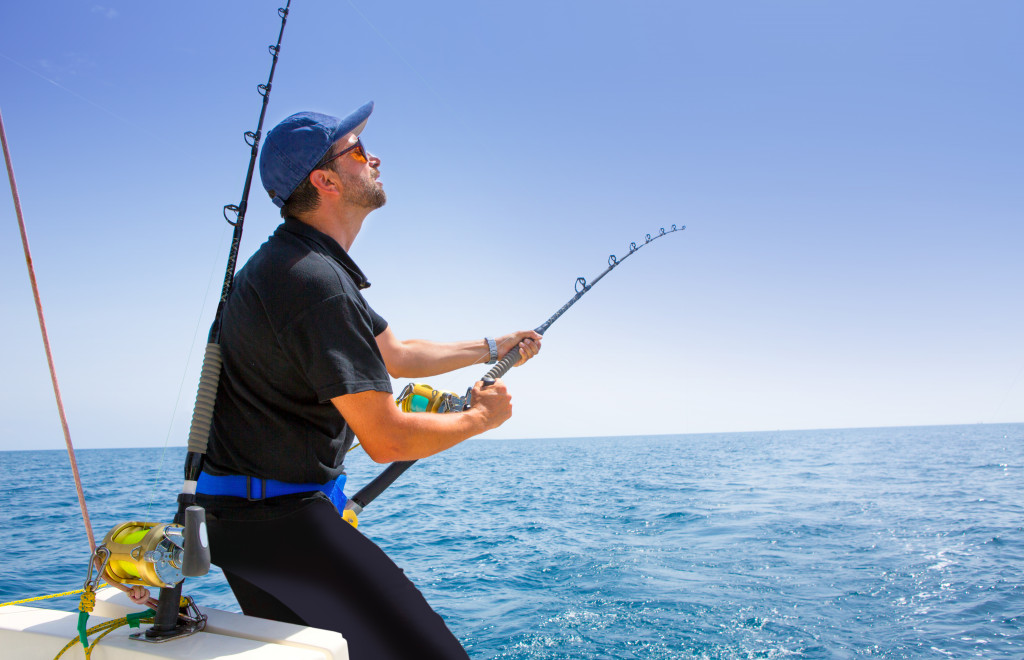 Fishing is a great way to explore the seas and uniquely experience life beneath the waves. Boat rental services are available, allowing you to fish easily from the comfort of your vessel without worrying about navigating unfamiliar waters or finding the right spots. With fishing, you can explore different ocean depths and observe marine life up close as you search for your catch.
In addition to being an exciting recreational activity, fishing provides plenty of health benefits. Studies have shown that it can lower stress levels and reduce risk factors associated with heart disease. Plus, it's a great form of exercise since it requires physical exertion and mental concentration. And with more people engaging in fishing regularly, it's become more accessible than ever before to find affordable gear and supplies along with helpful tips from experienced anglers.
Plenty of options are available for those who want to immerse themselves in fishing experiences. From trolling through deep-sea fisheries on chartered boats to spending time at dockside piers casting for bass or shark, every angler will find something that suits them. In addition, some destinations offer guided fishing tours where experts can show you the best spots and teach you new techniques so that even beginners can get started quickly and safely.
Beach Relaxation
Enjoying the sea does not have to be a big adventure like water sports or fishing. Most of the time, relaxation is what drives people to the beach. There are endless ways to enjoy the peaceful atmosphere of the beach. Bring a book and some sunblock, relax on the sand, or picnic while watching the waves crash on the shore.
You can also build sand castles, splash around in the water, fly kites, and collect shells — all at your own pace. And since most beaches are close to local amenities such as restaurants, snack stands, or convenience stores, you can quickly get whatever you need without worrying about bringing supplies from far away.
Final Thoughts
The sea offers various vacation experiences, from fun-filled watersports to peaceful days of beach relaxation. With so many options, travelers can find an experience that suits their needs and interests perfectly. So why not take advantage of the ocean's wealth of opportunities and start planning your next sea-based vacation today?