Everyone has this dream vacation or a once-in-a-lifetime trip that they want to experience. It can be anywhere in the world where they'd feel like they have achieved the best and most memorable experiences. Some plan out these vacations with their families, with friends, and others with their special someone. To achieve a hassle-free trip, planning is essential before your holiday.
Here are some tips for you to tick as your trip comes closer to fruition. 
Where Do You Want to Go?
Some people choose a standout destination for their dream vacation. It can be a tropical getaway, a romantic desert safari, or a Disney World Vacation with the family. Choosing a location can be a challenge if you want to explore many different places. But when you think about your interests and focus on your ultimate option, you can set your mind and pinpoint the most promising destination from your list. 
How Much are You Willing to Spend?
One of the essential questions when planning a vacation is "how much is the budget?" You have to consider all the costs involved, such as accommodations, airfare, attractions, food, travel insurance, car rentals, fare, and other incidental expenses. Create a savings goal and put in money while you wait for the date of your trip. You may also consider personal loans, which you can pay back via monthly installments if you want to go sooner than later on your dream trip.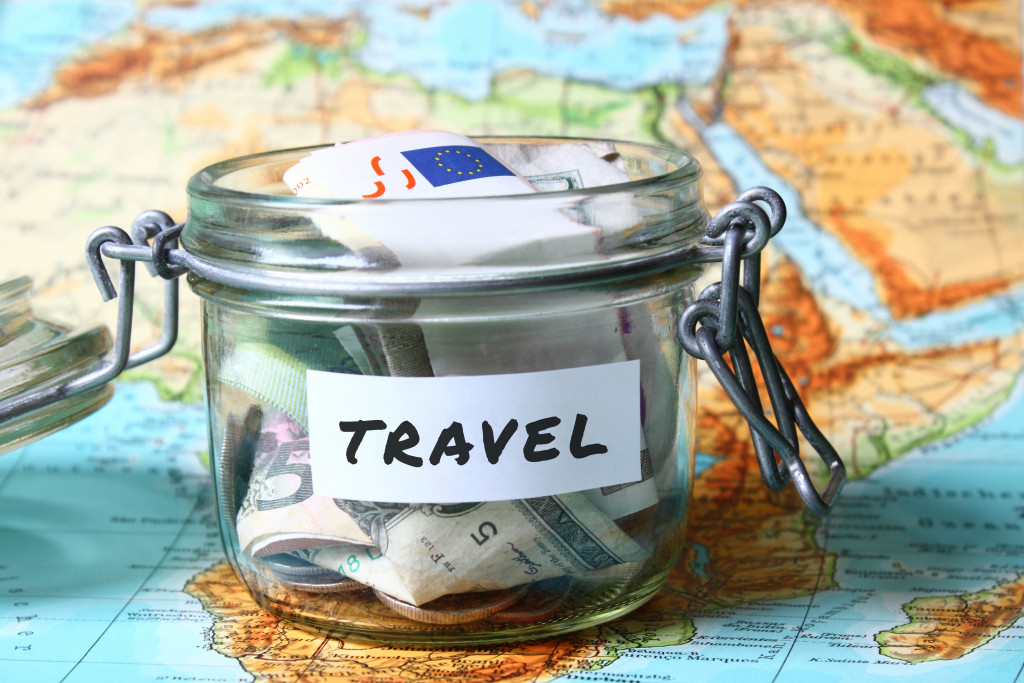 When are You Travelling?
Timing is the next big thing when you are waiting for your dream vacation to happen. If you have a tropical island getaway, make sure to prepare your body and get a bikini wax treatment a week before your trip. If you plan to see the Northern Lights, don't visit during the summer months, as it probably won't appear. Research is critical when choosing the best season for your dream vacation. 
Who Are Your Travel Companions?
Traveling with friends or family can be fun, exciting, rewarding, but stressful! Unless you are traveling solo, you must also plan out what you will do with your companions. Explore travel planning apps if you are taking your kids to amusement parks and get them involved in planning out the activities. You can also schedule meetings to plan and create a memorable trip for everyone in your company.  
Who Do You Stay on Budget?
To ensure that you have an enjoyable and successful vacation, make sure that you are not overspending. You have to prepare money for food, souvenirs, entertainment, and others. Make use of a journal to plan how much you are willing to spend in each category and set a daily budget. During your trip, take note of your expenses to keep yourself in check.
How to Document Your Dream Vacation?
Apart from planning for your trip months before it happens, make sure to document your trip when it happens. Using a journal as your planning tool might also be a low-cost souvenir of your dream vacay. Write down journal entries as you discover new sights or experiences during your trip. This is a beautiful memoir that you can use apart from the photos you took. Some people create scrapbooks of their favorite travel experiences; if you do too, keep ticket stubs, business cards, maps, and boarding passes as you go. 
How to Stay Healthy While Traveling?
For many, traveling is the chance to have their much-needed relaxation. It is a treat for you to experience new activities, try out fresh food, and meet new people. But of course, it is still essential to practice healthy habits to keep your energy levels high and your immune system in top shape. It will be a huge disappointment for you if you get sick while on your dream vacation, so don't let your guards down during your trip. Exercise if you can mediate and ensure that you drink plenty of water. You can use apps to help you keep track of your healthy habits even if you are away from home. 
It takes a lot of time, money, and effort to make a dream vacation come true. Some people plan out for this once-in-a-lifetime trip for months and save up for it for years. Fortunately, there are plenty of travel apps and sites that can help you plan your much-awaited vacation. Whether with your family, friends, a romantic getaway, or a solo trip, your dream vacation will push forth successfully when you consider all those mentioned in this article.
If traveling solo, ask your friends for tips on how they did with their solo adventure. And if going with the family or friends, involve them in the planning session so that you can come up with an ideal itinerary that everyone will enjoy. And lastly, don't forget to have fun and make memories during your dream vacation.