We get it: being a dad is a tough gig. Not as tough as being a mom, sure, but it's tough none the less. Couple that with work stress and watching your kids grow up and realizing that *gasp* you've gotten a whole lot older in a short period of time, and you'll be craving a bit of R&R too.
And guess what? Your other dad friends feel the same way. It's a natural thing, and sometimes it's best to take some time-off from the family and work and just be, well, you. Of course, keep it reasonable, but also, don't feel bad about wanting to recharge your batteries from time to time.
Go beyond the booze-in-Vegas thing: we've compiled a list of off-beat dadcation ideas that you and the boys would have fun with, but more importantly, something that your partners will allow.
Diving in Key West
Key West is one of those places best experienced with the sun on your face and the wind in your hair. The best way to do this is to fly to Miami and rent yourselves a convertible, ideally something that has plenty of space so you're not all cramped like sardines (y'know, because of the dad bods). Drive down the overseas highway and don't be afraid to stop now and then to enjoy the bluest waters this side of the Atlantic.
After waxing poetic about the waves and bragging to your friends about how you could totally surf that tube if it weren't for your bad back (sure, we believe you!), head on down to the John Pennekamp Coral Reef State Park in Key Largo. This place offers amazing snorkeling where you can watch fish dart in and out of the coral reefs. For something a little more exciting, check out Looe Key where you can scuba dive into shipwrecks and reefs.
For the avid fishermen in your group, Marathon is the perfect place for anglers looking to catch the "big one". Once you and your buddies have had your fill of aquatic adventure, head down to Duval Street and sample all the bars along the strip.

Beer Sampling in Asheville
Asheville, North Carolina holds a secret: it has one of the BEST craft beer scenes in the entire country. From Oskar Blues and New Belgium, to Sierra Nevada, national craft breweries have chosen Asheville as their home in the region. And why wouldn't they: crisp mountain air from the Blue Ridge Mountains, friendly locals, and a vibrant arts scene all contribute to make Asheville one of the best vacation spots for beer tours. There's even a brewery hop tour that takes you around some of Asheville's most prominent local breweries, all with live bands playing in the bus.
Visit the South Slope, Asheville's downtown for all things craft beer. Sample local favorites like Burial Beer, Hi-Wire Brewing, Twin Leaf Brewery, Green Man Brewery, and Catawba Brewing. You can also check out lesser known, but just as good, breweries outside the South Slope, like Wedge Brewing or Oyster House. Many of these breweries also offer tours of their facilities, so you can see how your favorite beverage is made. Don't worry; you get to sample all the wonderful beers after the tour.
After sampling all the booze the night before, clear up your hangover with an invigorating hike in the dozens of hiking trails that Asheville has to offer. For the more adventurous in your group, white water rafting and mountain climbing are just a few minutes away from the city. If you want to feel fancy, take a tour of the Biltmore Estate and feel how the other half lives.
Spend Time in Barbecue Country in Austin
The Lone Star state's crowning jewel in terms of barbecue, Austin has built itself up as both a food and music capital in Texas. There are two main specialties in Austin: BBQ and Tex-Mex. Some of the most popular restaurants include Vazquez Taqueria and their legendary Huevos Divorciados (Divorced Eggs, but don't let that scare you!), and El Secreto de Abuel, famous for their oversized burritos, micheladas, and homemade tortillas.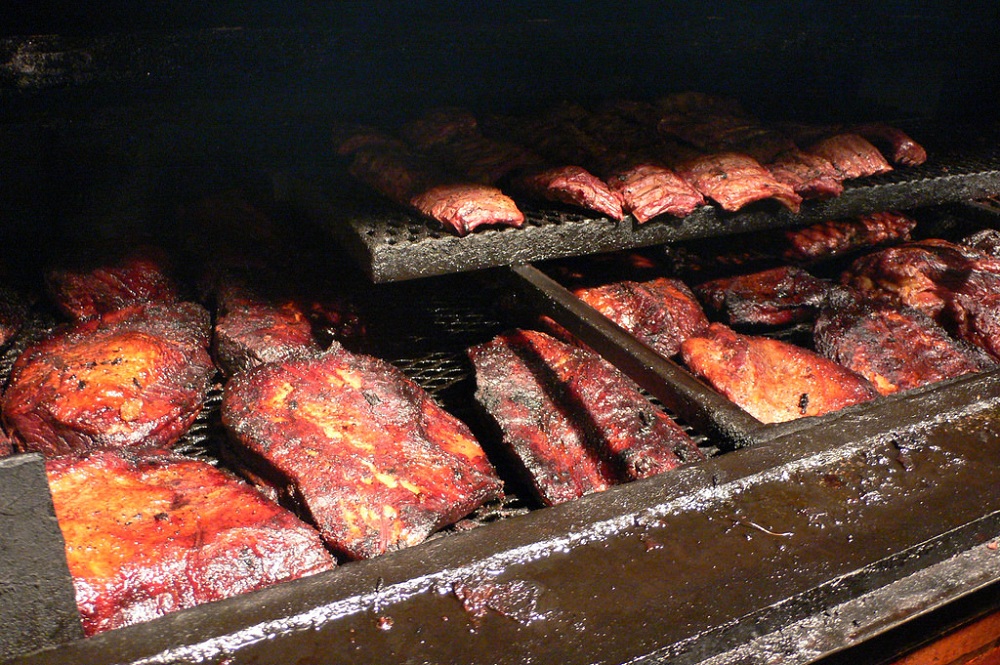 Depending on who you ask, there are two places in Austin that can claim to have the BEST bbq in Texas (perhaps, even, the entire world). The first is Franklin's Barbecue and their world-renowned smoked brisket. Be warned, however: Franklin's is so popular, the usual wait-time is pegged at 5 hours, so either go early or take turns in line.
The other favorite BBQ place is actually just outside of Austin. Salt Lick is known for its communal dining, welcoming environment, and the BEST smoked sausages you will find on the continent. It's Bring Your Own Beers at Salt Lick, so make sure to bring plenty of your favorite Austin craft beer!
A Word of Advice
One of the things that stop most men from taking their dadcation is the belief that their partners wouldn't allow it. But with movies like The Hangover, or Hot Tub Time Machine, is it any wonder why the trust is low?
It's easy enough to rebuild that trust, though. Even just putting in the bare minimum of being a dad (i.e., pick up the kids from school when you can, do the chores, y'know, basic stuff) can go a long way to helping your partner loosen up the ole' ball and chain.
But the best way to get permission from your partner? Treat them to a day to themselves, too. Remember: parenthood is a partnership. If you're feeling stressed, chances are, your partner is feeling it too. Be compassionate and empathic to their needs, meet it as much as possible, heck, exceed expectations, and chances are they'll feel just generous enough to allow you to go out with your friends for a weekend (as long as that guy isn't there, you know, the one your partner hates).
At the end of the day, just remind your partner that you're a wonderful, loving husband and father, that you're responsible, and that you're not going to get wrecked with irresponsible people.