Pants that zip off into shorts, lightweight and breathable fabrics, quick-dry materials, and button-up shirts that can double as jackets.
Sturdy and comfortable shoes for walking/hiking, as well as sandals or slip-ons that can double as walking shoes.
Filming and photography gear such as cameras, lenses, filming rigs for smartphones, and other accessories.
Travel-sized toiletries or reusable containers for your favorite products, as well as wet wipes and hand sanitizer.
Portable chargers ensure that you never run out of battery power while traveling.
If you're a traveling enthusiast who loves the thrill of adventure, then you're probably constantly on the lookout for ways to make traveling easy yet efficient. By packing smart, you can save time and money, avoid unnecessary hassle, and enjoy your trip without feeling bogged down by heavy luggage. In this blog, you will learn about the top essentials for active travelers and light packers to make sure that your trip is nothing less than perfect.
Multi-functional clothing
One of the most efficient ways to pack light is to take multi-functional clothing items. These versatile pieces allow you to mix and match them for different occasions, saving room in your luggage and simplifying your wardrobe choices. These can include the following four things:
Pants that zip off into shorts
Pants that zip off into shorts are perfect for travelers who like to explore different climates or activities in one trip. They can easily transition from a warm day of sightseeing into a cool night out without having to change clothes.
Lightweight, breathable clothing
High-tech fabrics help keep you comfortable and dry, no matter the weather or activity. Look for lightweight materials that won't weigh you down but will still keep you warm and dry.
Quick-dry clothing
If you're planning to do activities such as fishing or swimming, quick-dry clothing is a must. These fabrics are designed to be lightweight and dry quickly so that you don't have to worry about soggy clothes in your bag.
Button-up shirts that can double as a jacket
Button-up shirts that can double as a jacket are perfect for days when the temperature fluctuates. They provide just enough warmth and protection from the wind to keep you comfortable without being too bulky.
By investing in multi-functional clothing, you'll be able to cut down on the amount of clothes you need to pack while still being prepared for anything.
Comfortable shoes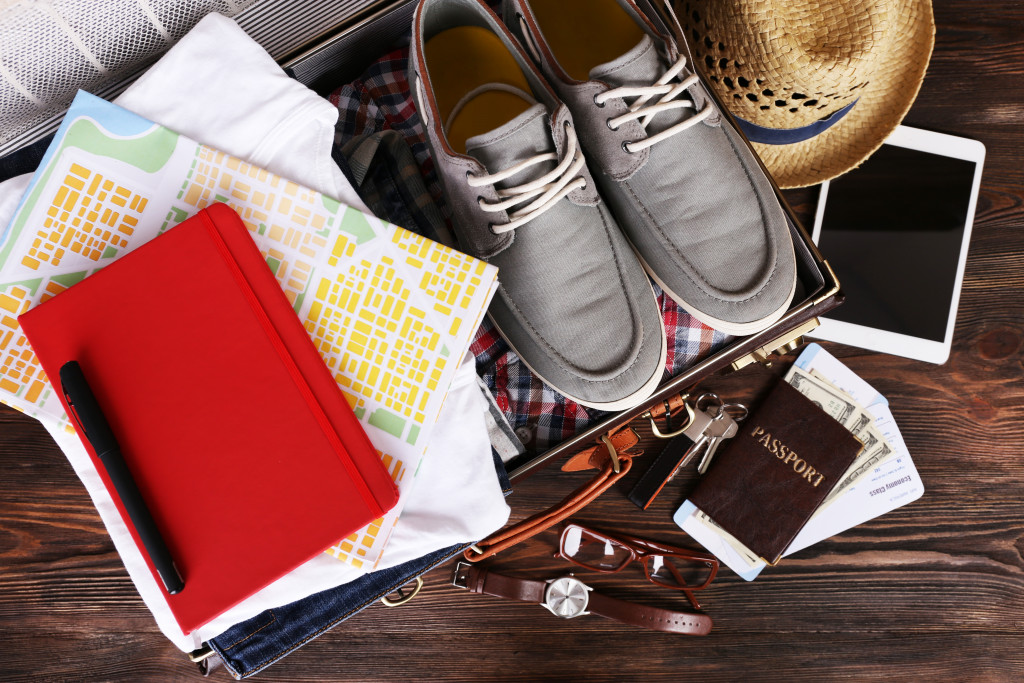 Comfortable shoes are critical for active travelers, as you'll likely be doing a lot of walking or hiking. Bring a pair of sturdy yet comfortable shoes that are ideal for your activities. If you're strapped for space, consider packing a pair of sandals or slip-ons that can double as comfortable walking shoes.
Filming and photography gear
If you're an avid photographer or videographer, you don't want to forget your gear while packing. But carrying heavy equipment is the last thing a light packer should do. Invest in lightweight and compact cameras, lenses, and other filming accessories to document your journey without weighing down your bag.
Or better yet – just use your phone! Modern smartphones have incredible camera quality and many features, so you can easily capture your memories without the added bulk. You can even take it up a notch by investing in upgrades such as smartphone filming rigs. These rigs will allow you to capture higher-quality content with your mobile device. These rigs offer a variety of features, such as multiple mounting points, adjustable holders, and more, to capture stunning footage. They usually come with attachable lenses and other accessories which enable users to take advantage of their features.
Portable chargers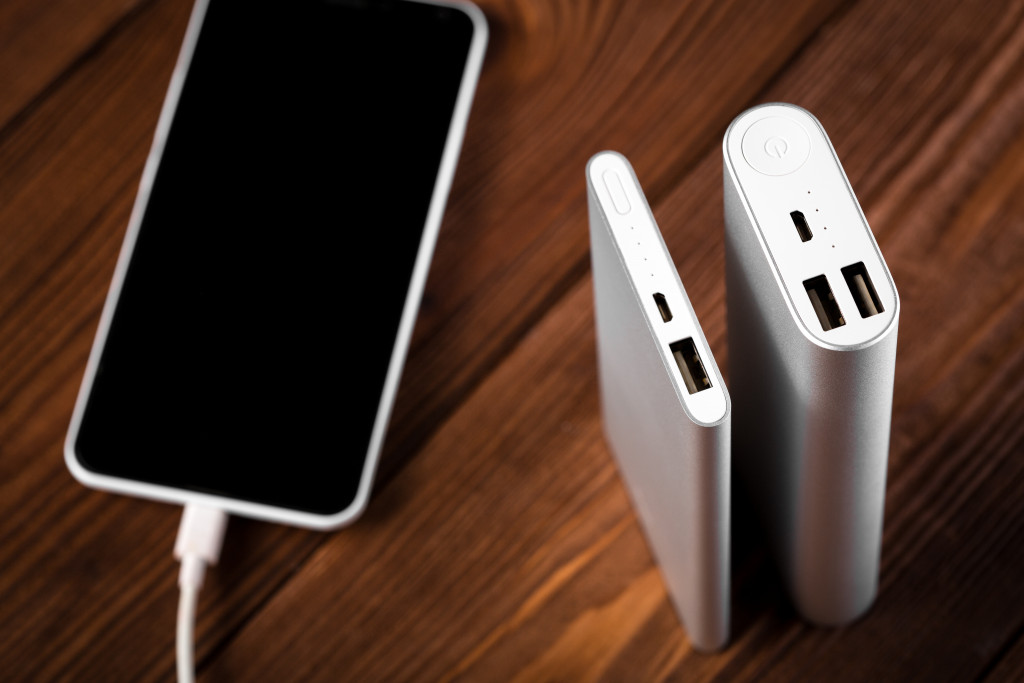 Nothing is worse than running out of battery power during a busy day on your trip. By bringing a portable charger, you can quickly charge your phone or camera on the go, ensuring you don't miss capturing any stunning sights.
Toiletry essentials
Instead of packing full-size toiletries, consider buying travel-sized versions or using reusable containers to store your favorite products. Also, don't forget to bring wet wipes and hand sanitizer, especially if you plan to explore rural or off-the-beaten-path areas.
Foldable backpack
A lightweight, foldable backpack is a convenient choice for carrying your essentials, especially if you're likely to take trips within your trip. It's easy to pack in your luggage when traveling and can be used as a carry-on for day trips. With a foldable backpack, you have the flexibility and convenience of a regular bag without the bulkiness.
Traveling doesn't have to be a hassle. Investing in the right items and packing smart ensures your trip is stress-free and enjoyable. From multi-functional clothing to portable chargers and foldable backpacks, there are plenty of essentials for active travelers and light packers alike.
With these tips in mind, you'll be able to embark on a fantastic journey without feeling bogged down by heavy luggage or unnecessary gear. So what are you waiting for? Pack up those bags and hit the road!