Everyone loves to travel. No one on this planet doesn't like to visit new places and try different food. Of course, some people do not like it as much as others, but the desire to explore the unknown stays in the heart of everyone.
However, some responsibilities hold people back. For instance, they might have family members who cannot be left alone. In this case, special hospitals, memory care facilities, and older homes work best.  They care for your loved ones for some time, so you can travel without worries.
Of course, a trip is incomplete without trying the local cuisine, which is closely intertwined with the country's culture. Different taste buds like different flavors. Some choose to dine in famous restaurant chains, while others prefer going the extra mile by trying the local cuisine.
Nothing helps you connect with local people more than food. The way they cook, the way they eat or serve tells a story about their culture. Italians like to have their food light and flavorful, while Asians love their species. Paris is famous for open-air cafes with wine on the table for two. On the other hand, Indians like to have their food inside with their families.
Do you know sharing food is not part of the German culture? Everybody on the table orders different dishes and enjoys their own. Korea is the polar opposite of this, as the food is served in huge bowls and shared by people. This shows how eating habits around the world vary.
If your tongue is watery with all this food talk, let's move on to the real deal. The places that we're going to talk about are incredibly enticing for food lovers. Let's see which is your favorite.
The Foodie Haven
1. Burger Point, Sydney
The perfect burger does exist in Sydney, and it's full of cheese. What more can you ask for. Here in Burger Point, you get the best burger in town with smoked ham, caramelized onions, pickles, and, the best part, a platter of liquid cheese to dip it into. The flavor of spicy interiors coated with cheese tastes heavenly.
2. Terry Black's Barbeque, Austin, Texas
Beef from Texas is out of this world. Their methods of smoking and cooking the meat make it crispy on the outside and soft on the inside. At Terry Black's, you get to savor the delicious Texas beef that's too good to be true. It's big and full of flavors. You'll be satiated but still want more.
3. Mo & Moshi, Bangkok
This is not your regular sundae, as Mo & Moshi allows you to dive into 22 scoops of summer goodness. There are tons of flavors of ice cream that go into it. It's safe to say that you won't be able to finish that on your own. So it's best to go with your friends on a Sunday to enjoy the sundae.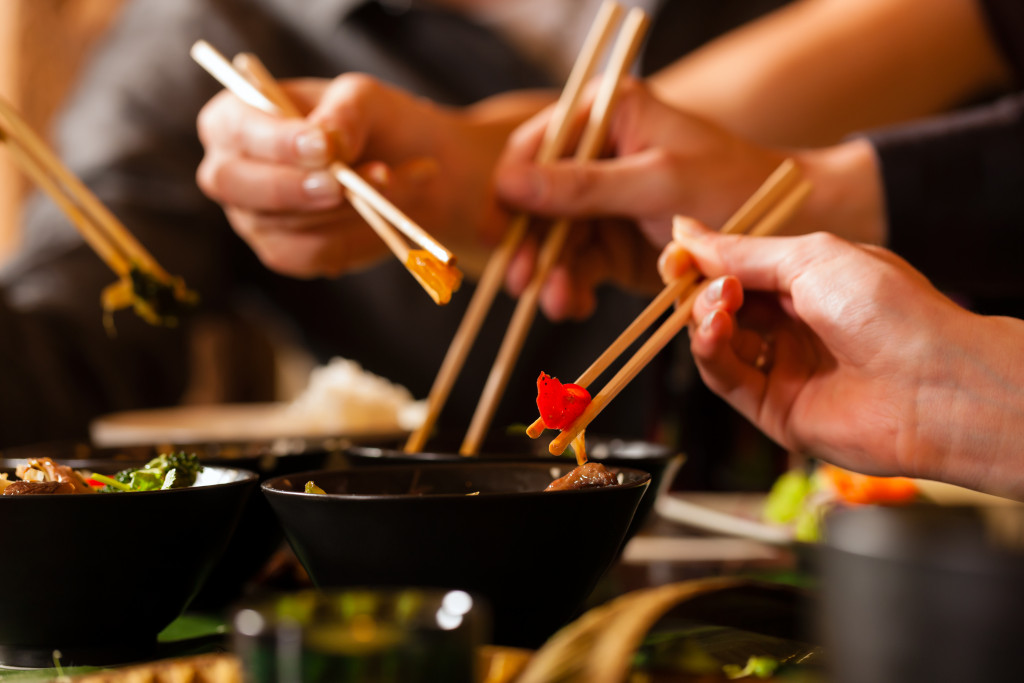 4. SakaMai, New York
This Japanese restaurant in New York promises to follow traditions but not be bound by them. They're not afraid to experiment with cultural dishes and bend them to fit the taste of New Yorkers and everyone who visits them. Wagyu beef is the most famous in the world. Their wagyu sandwich took over Instagram in 2018, and people went crazy after the simple dish. If you're a fan of simply cooked delicacies, choose SakaMai.
5. Tipsy Scoop, New York
Ice cream tastes heavenly in summer, and who doesn't like to get a little tipsy on booze. This New York restaurant combines both these tastes. It has invented an ice cream glass with booze beneath. You lick the cold desert and sip the cold delight. Together, the taste is terrific. Have this after a long day at work, and you'll be happy as a cow.
6. Uncle Rikuro, Japan
A good cheesecake can make the day. And nobody likes dry cheesecake. Nothing is worse than a cheesecake being scrambled into pieces when you slide your fork into it. Uncle Rikuro has come with extraordinary solutions on which you feast your eyes before your mouth. This jiggly cheesecake tastes fantastic and is perfect for a filling dessert after a soothing meal. And yes, don't forget to jiggle it before eating it.
7. Gojuu Sushi, Bangkok
Who doesn't like good sushi? And who doesn't like cheese? Gojuu Sushi took these two beautiful kinds of food and combined them into perfection. You get to feast on sushi made with cheese. You can't return half full from this restaurant, and you'll eat more than you should.
Certainly, you're now craving at least three to four of the dishes on this list. They're all one of a kind and worth your money. When you're craving something that you've never had before, this is the list you should pick up to decide. You'll have a hard time deciding which one you should go to first.