Staying at home and maintaining physical distancing is crucial in preventing the spread of the pandemic. We all want to stay safe and healthy, but staying at home for quite some time is bound to make you listless and restless.
Over the last couple of months, people all over the world have had limited outdoor movement. Those who do not have group insurance, need to double their protection against illness and work harder to keep physically and mentally healthy despite limitations.
Social distancing does complicate a lot of things and eating healthy is compromised by consuming non-perishable foods. Being anxious about the future also keeps you from getting enough sleep.
Here are some tips to help you cope, stay calm, and be healthy while staying in during this outbreak.
Eating Well
Grocery runs are an exciting time for quarantined individuals to replenish their pantries. Ideally, having a meal plan will help avoid panic-buying and help you create meals that have all the right combinations. Try to get fresh vegetables and fruits aside from grains and canned items. You can store fresh items in your freezer to be used for the next couple of weeks.
Staying Physically Fit
Although gyms are closed, you can still walk, run and bike as long as you observe safe distancing. There are also virtual Yoga, Hiit, and workout classes that can help you stabilize your routine even when you are holed-up at home. For those working at home, you can be creative with your equipment. There are also no-equipment exercises such as sit-ups, burpees, squats, and push-ups. Just pick out five exercises that can be completed for a minute and in a small space.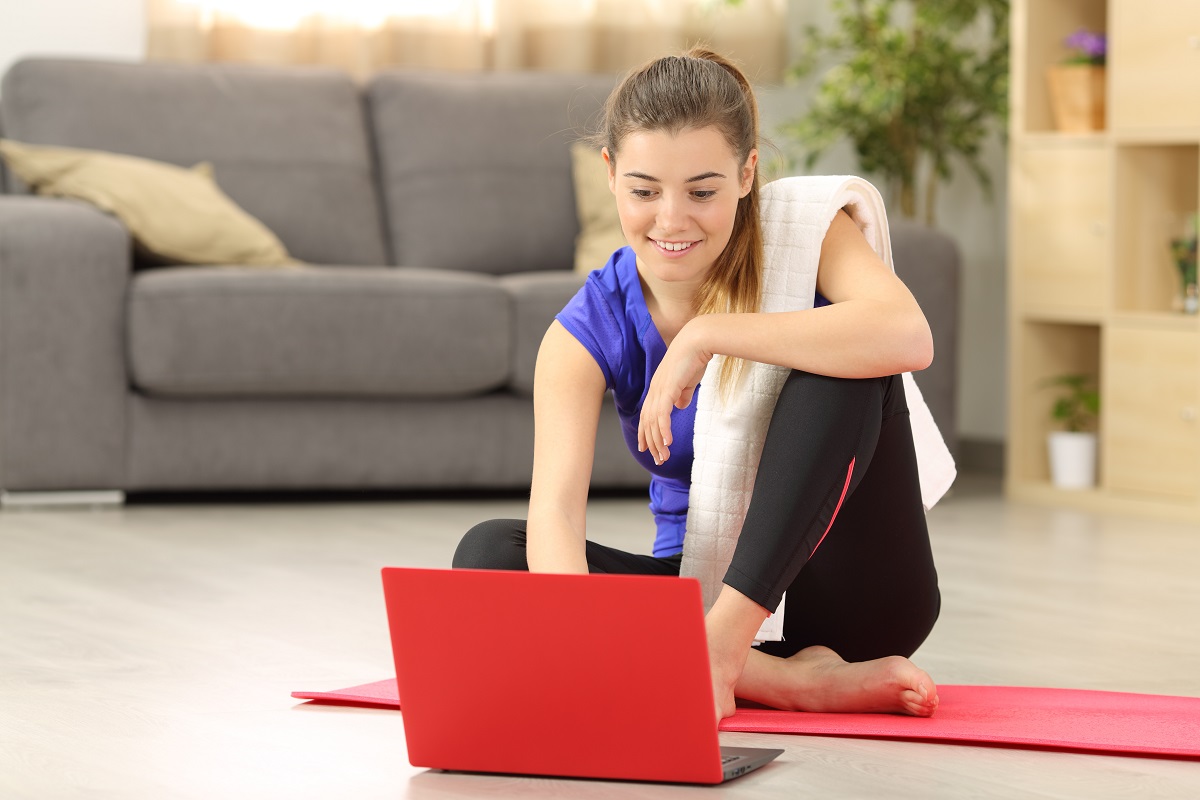 Rest and Sleep
Managing anxiety and stress impacts how you get enough sleep. At present, everyone seems to be stressed about the uncertainty of the future. Meditation and yoga are two excellent tools that can help you manage stress and give you better sleep. There are virtual classes that you can join or apps that pursue mindfulness therapy and training.  While at home, designate a space that is free from technology. Decorate it with scented candles, plants, and some of your favorite pillows. More so, avoid overexposure to news as it can create anxiety.
Cleaning and Organizing
Keeping your abode clean can help lessen the transmission of viruses and bacteria. Wipe down high traffic areas like doorknobs, faucets, and railings. Keep a habit of washing hands and laundering hand towels frequently. When arriving from outdoors, remove your shoes and coat before entering indoors. If you live in a small home, this might also be a good time to declutter and free up more space so it feels wider and comfortable.
The pandemic has affected the whole world. Even though you have a reliable healthcare system, you should still take it upon yourself to take extra precautions so that you don't get sick or have someone else get sick because of you. Always think that you might be a carrier and always be cautious. If you adhere to health protocols, everyone will be safer and we can beat this virus a little quicker.