It takes a lot of work to look like a celebrity. It takes more than visits to the dermatologists and going to the dentist for much-needed dental implants. But if you think that cosmetic surgery was only done on celebrities with totally dramatic transformations (the likes of Kylie Jenner), you would be surprised.
These procedures are usually minimally-invasive — gone are the days that people have to "go under the knife" just to have skin as taut as a baby's. Of course, Botox and liposuction are still big, but celebrities and those with similar budgets have the choice to get the gentler alternative, such as "Babytox dosages" and "mini lipo-sculpting." The butt implants that the Kardashians made a career of? It's slowly on its way out.
So what are these procedures that celebrities are investing on?
Non-Surgical Jawline Contouring
Fillers are added to certain points on the face to create a sharper-looking jaw. All the angles of the face are measured to make sure that the contouring truly matches the person's face. Fillers are injected perpendicularly, exactly on the top of the jaw. This reverses the aged look in older clients, but people in their 20s also get this done to get a more contoured face or at least a chiseled jawline. Initially, a temporary filler is injected that will last up to three months and then fillers that will last longer will be put on eventually. These fillers can last up to five years.
Non-Surgical Cheek Augmentation
This is done to achieve that high cheekbone that supermodels naturally have. This cheek procedure is for people with more bone structure on their faces or those with what they call apple cheeks, those with round faces with plump cheeks. To achieve this, micro-droplets of fillers are injected on different layers of the cheek. This makes the cheekbones look more elongated and higher. Bruising is very minimal and the changes are hardly noticeable after the procedure.
Non-Surgical Lip Augmentation
With many women wanting lips just like Kylie Jenner's, it's no surprise that lip fillers have become one of the most requested procedures. Ideally, lips that are filled out should still enhance the face and not look too big. A good doctor will do the injections gradually and the patient can just come back for more if she wants it. Optimum results can be seen a week after the procedure.
Non-Surgical Fox Eyes
The "cat eye effect" is not just a dramatic eye look; it's also done to give the face the appearance of a lift. The first method that doctors use is to laser the skin directly above the eyebrows so it will shrink and tighten. This one can already hold up for two to five years. The doctor can also put more volume underneath the eyes using fillers. Fillers can be injected near the hairline for an extra lift.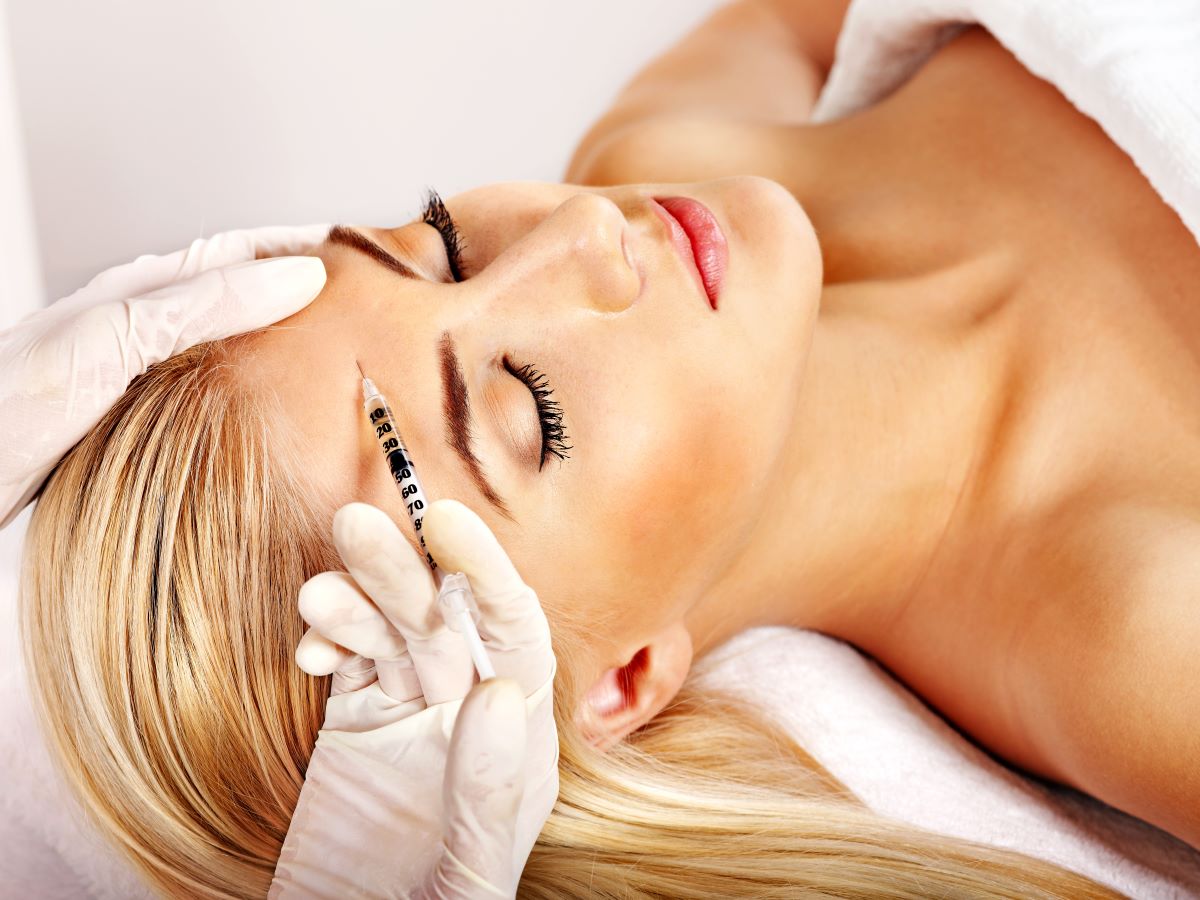 Non-Surgical Butt Augmentation
Big butt is all the rage these days and women especially want that Kardashian behind to look good in bikinis and super tight shorts. This is usually through a fat transfer or what they call the Brazilian butt lift. If the patient does not have enough fat on her to move around, then using fillers is the solution.
This procedure is costly indeed since this requires using LOTS of fillers. Also, it can get dangerous if people don't go to the right doctor. There are lots of shady doctors who use illegal fillers, which can result in serious health issues.
Lifted Noses and Earlobes
Nose jobs are certainly not new, but the way it's done is totally different from what it was before. Again, fillers save the day. These are injected to turn up the tip of the nose. Earlobes are getting the same treatment as well. Earlobes continue to grow as one ages and can look aging for some men and women. Or the lobes can deflate, which can also look one older as well. Fat is grafted into the earlobes to make them look fuller and more youthful.
Cleavage Micro-needling
This involves puncturing the skin in the cleavage area using tiny needles in order to stimulate the production of collagen and elastin. It firms the skin of the décolletage and eliminates cleavage lines.
Even celebrities who seem to be born natural beauties need a little…or even lots of help, from the indispensable cosmetic surgeons, especially if aging face and body is the issue. Cosmetic work done on the face and body has become very common and not as hush-hush as before.