• Paris is a classic choice for couples who want to get married in Europe with its iconic landmarks and romantic ambiance.
• Venice offers beautiful canals, churches, and colorful buildings as the backdrop for an unforgettable destination wedding.
• Canterbury has several stunning venues, including the historic Canterbury Cathedral and luxury hotels.
• Germany is a great spot for couples looking for a fairytale-like wedding venue with castles, gardens, and more.
So you and your partner have decided to get married. The next question that will inevitably pop up is where to hold the ceremony. Europe is a dream destination for many couples looking to tie the knot. With so much to explore and discover, it's no wonder this region is a top pick for wedding locations. Whether you're looking for a romantic beach ceremony or an intimate gathering in a castle's garden, this guide will help you find the perfect spot for your big day.
Paris, France
Paris has long been known as the City of Love, making it an obvious choice for couples who want to get married in Europe. So, it's not surprising that the French capital has some of the most romantic wedding venues in the world.
From its iconic landmarks like the Eiffel Tower, Sacré-Cœur Basilica, and Notre Dame Cathedral, to its charming cobblestone streets and romantic cafés, it's easy to see why Paris has captured the hearts of so many people all over the world. If you're looking for something more unique than the standard banquet hall wedding venue, consider having your ceremony at Musée d'Orsay or Jardin du Luxembourg.
No matter which spot you choose, there's no doubt that your wedding photos will be absolutely stunning. It's no wonder that Paris is a popular destination for couples who want to make their special day even more magical.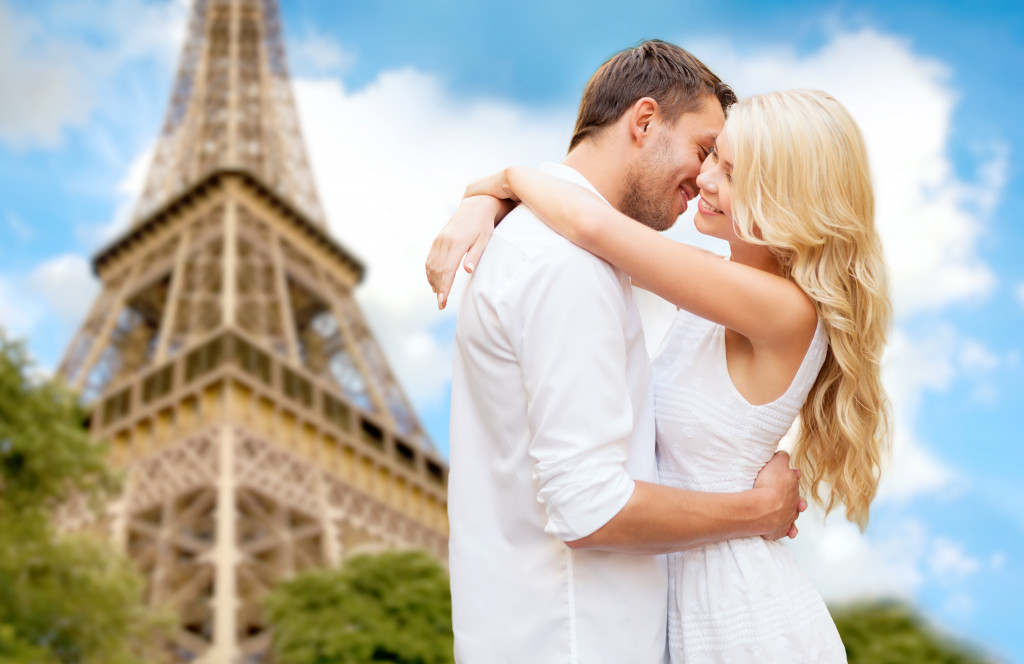 Venice, Italy
For couples looking for an unforgettable destination wedding experience, look no further than Venice. This beautiful city is full of picturesque canals, historic churches, and colorful buildings that provide the perfect backdrop for any special occasion. There are several venues available including the following:
Palazzo Cavalli-Franchetti
This luxurious palazzo offers a spectacular Venetian backdrop for your big day. With its breathtaking historical architecture and prime location overlooking the Grand Canal, it's the perfect place to host a grand wedding reception.
Rialto Bridge
The iconic Rialto Bridge is one of the most popular wedding venues in Venice. Exchange your vows beneath this iconic monument with stunning canal views in the background and create unforgettable memories of your special day.
Ca' Sagredo Hotel
This luxury hotel is one of the most romantic spots in Venice. The grand staircase, lush gardens, and frescoed ceilings provide a stunning ambiance for your ceremony. If you're looking for a one-of-a-kind experience that your guests won't forget anytime soon, this is the place to be.
Canterbury, England
When it comes to magical wedding spots, there's nothing quite like Canterbury. Located in Kent, this quaint town boasts some of the most stunning wedding venues in England. You can find many wedding location options in the area, including the following:
Canterbury Cathedral
This ancient cathedral is the perfect place to say "I do". Exchange your vows in a beautiful and sacred setting with centuries of history. This is sure to be an unforgettable experience for you and your partner.
The Old Brewery
This 17th century building has been transformed into a luxurious and romantic wedding venue. The Old Brewery is perfect for couples looking for a contemporary and modern setting. With its stunning interiors and lush gardens, you can be sure that your wedding day will be nothing short of magical.
Private Barns
For a more rustic and intimate setting, you can consider having your ceremony in the private barns in Canterbury. These charming barns will provide a unique and whimsical atmosphere that you and your guests will be sure to love.
Germany
Germany is known for its castles and gardens — two features that make it perfect for anyone searching for a fairytale-like wedding venue. From Schloss Charlottenburg Palace in Berlin to Neuschwanstein Castle near Munich (which was even used as inspiration by Walt Disney!), there are plenty of options available here that will leave your guests speechless.
And if castles aren't quite what you're looking for, don't worry — Germany's beautiful gardens also make great spots for ceremonies, such as Botanic Garden in Bonn or Englischer Garten in Munich. Whichever one you choose, remember that whatever event you decide on will most certainly be magical.
From Paris to Venice and beyond — there are plenty of amazing places located throughout Europe where couples can host their weddings. Whether you're dreaming of getting married in front of an iconic landmark or prefer something more intimate like a castle garden setting — this guide has everything you need to help find that perfect place to tie the knot! With so much variety available across different countries, there is no limit to finding the right location for your special day.