Selecting a wedding menu can be tricky, especially because there is a vast array of cuisine and dishes to choose from.  There are several factors that you have to consider when planning what food to serve at your wedding, such as your budget, the number of guests and dietary restrictions, among others. And, while the cost of wedding packages from Kent to Kensington may include food, as well, you can opt to go the DIY route for your wedding cuisine.
If you are planning the wedding DIY, here are the menu styles that you can consider depending on your needs and preferences:
1. Buffet style
Buffet-style receptions are fairly common for more casual weddings, as guests are free to pick the food they want and how much of it they want to eat. In this menu style, banquet tables are used to display the food options to guests, grouped d into categories (starters, entrees, desserts, etc.).
One major advantage of this menu style is that it gives guests the freedom to choose what dish they want to eat, making it easier for people with dietary restrictions to avoid food that they can't consume. Moreover, this type of setup calls for fewer service staff since guests help themselves.
When kept simple, buffet-style catering is the most affordable menu option. However, there is the disadvantage of leftovers and possible food waste after the event, which directly translates to money down the drain.
2. Sit-down or plated
The sit-down or plated menu style is where food is already prepared on a plate and then served to guests by a food server. This option makes the dining part of the reception feel more formal and graceful, much like eating at a fancy restaurant.
For a sit-down menu option, guests are usually given four to five courses with various entrees that they can choose from. Unlike a buffet-style reception, a sit-down menu is fixed and may require more coordination when it comes to dietary restrictions of your guests. While there is less food wastage with this option, you would have to hire more wait staff to serve and this, apart from the food, can be quite expensive.
3. Family style
If you want your wedding reception to feel more homey and comfortable, you can opt for a family style menu. Just like the sit-down option, guests are served at their tables. However, instead of individual plates, food is served on platters for guests to share, just like in a family setting. Depending on your menu and the number of guests you have, the food and service expenses might be similar to a sit-down menu style.
4. Hors d'oeuvres and cocktails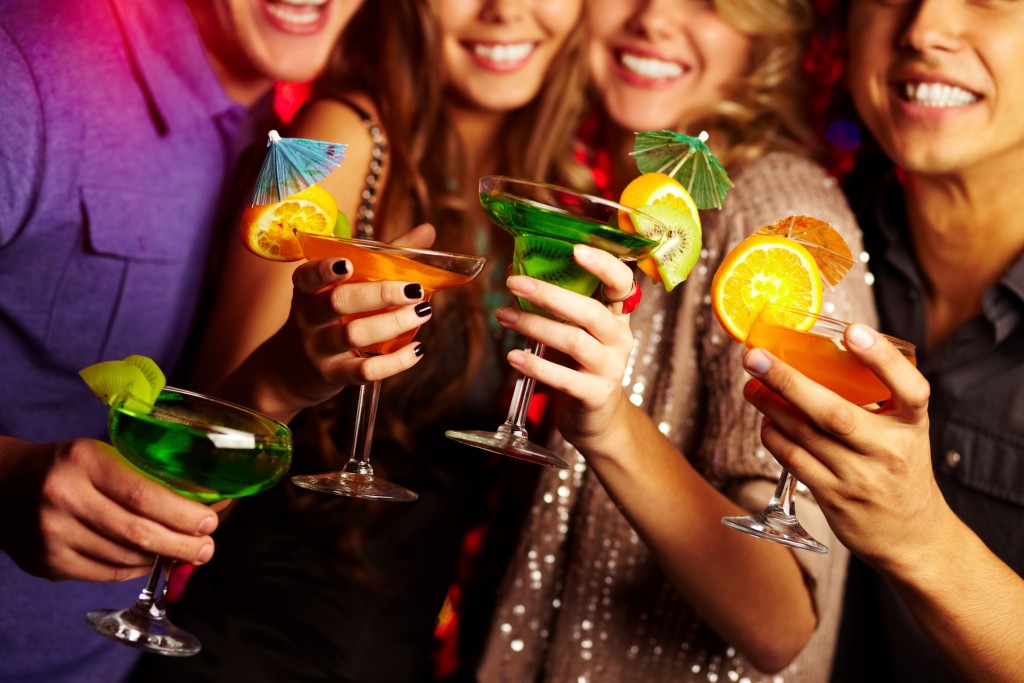 Serving hors d'oeuvres and cocktails at your wedding reception is perhaps the most affordable option when it comes to food, and it's also much easier to execute if there is limited space at your venue. Moreover, your guests can enjoy a wide variety of hot and cold foods that may not be traditionally served for a sit-down meal.
But if you're serving only hors d'oeuvres and cocktails at your reception, make sure to tell your guests via invitation so they don't expect a full lunch or dinner (and they can fill up before the wedding, if they please).
These are some of the most common menu styles that you can choose from; and, these represent only a few of your options. If you're not sure what menu style to go with, consult with your caterer or wedding planner for help.