If you are planning a trip to Seattle, you should know that there are many places you can visit whether you are traveling alone or with friends and family.
There are different tourist attractions and places that you can visit, especially since Seattle has many attractions that everyone will find interesting. Some of these places have an entrance fee, while some are open at all hours, while some require advanced booking, so make sure that you have picked ones that suit your schedule.
If you want to stay at a hotel, make sure that the place you choose is in a strategic location where you are near the sites you plan to visit. If you plan to see the Space Needle, you should book hotels next to the Space Needle to save on time and money. Here are some places where you could spend your day in Seattle.
1. The Space Needle
This building is a popular landmark in Seattle. The Needle is a 605-feet tall tower where you can view the whole of Seattle in 360 degrees. It was built in 1962 for the World's Fair. There are other museums to explore while inside the tower. If you are afraid of heights, you might enjoy the ground attractions more invigorating. The schedule, fees and rules are available online, so make sure to choose a day where you can see the entire city.
2. Pike Place Market
This market is full of people, even on weekdays. It has a lot of snack stores and stalls that sell goods. If you are looking for produce, this is the place to be. If you are looking for arts and crafts, you'll find it here too! There's also a fish market, specialty shops, stalls and restaurants that cater to every taste and cuisine. Pike Place Market also has regular events and seasonal celebrations, but always make sure to visit the Bronze Piggybank for a chance to support the craftspeople and farmers in Pike Place Market.
3. The Seattle Waterfront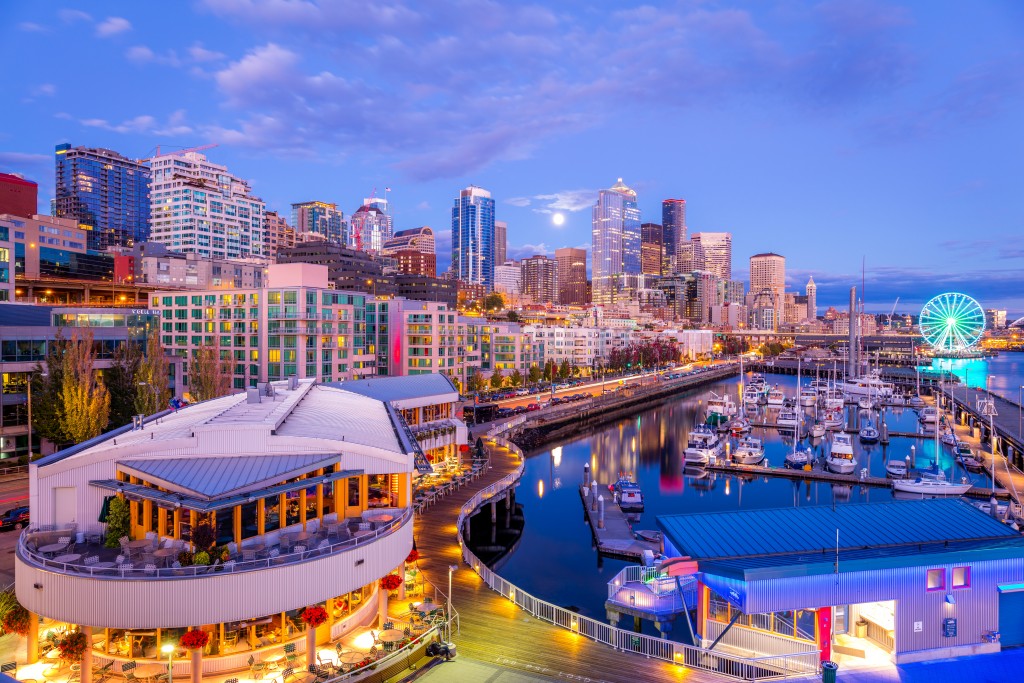 The Seattle Waterfront has been a big part of the city's history. It has nine piers, built during the time of the Alaskan Gold Rush. Now, these piers have shops, restaurants and many other attractions for everyone.
If you are looking for souvenirs to give to your family and friends, drop by the Waterfront to find the best deals with affordable prices. There is a seafood restaurant that offers only freshly caught food. If you have more time, you may visit the Great Wheel and the Olympic Sculpture Park. Take photos of the place and enjoy the beautiful views and scenery. Try riding the Ferris wheel too if you can!
A Seattle tour will not be complete if you do not visit these tourist spots. Find a travel agency to help you find the right deal and the best itinerary. Use your time to find the real Seattle, and discover that it's more than coffee, alternative and indie music, and the lush forests that gave the city its nickname: the Emerald City.