It can be hard to find time for yourself when you're a parent. Between work, taking care of the kids, and all the other responsibilities of being a grown-up, you may feel like there's never any time for yourself. But just because you're a parent doesn't mean you have to give up on your dreams of traveling.
Here are some travel ideas for parents that need a getaway from parenting.
1. Consider a "familymoon" instead of a honeymoon.
A honeymoon is a time-honored tradition for newlyweds, but it's not the only way to celebrate your marriage. If you're looking for a unique way to spend time with your spouse and cement your bond as a family, consider a "familymoon." This new trend involves taking a trip with your spouse and your children, instead of just the two of you.
Familymoons offer many benefits: you can save money by sharing expenses, bond with your children as they explore new places, and create lasting memories as a family. And best of all, you can still have plenty of time for romance. Whether you're exploring the streets of Paris or taking a walk on the beach, a familymoon is an unforgettable way to bond with your family while taking a break from daily life.
2. Plan an ATV tour.
If you and your spouse are looking for a fun way to get away from the parenting grind, why not consider an exciting ATV tour? It can be a great way to explore new terrain, get some fresh air, and bond with your spouse. Plus, it's a great workout!
First, decide where you want to go. There are many great ATV trails all over the country, so take some time to research your options. Book early to get the best rates if you're renting an ATV. If you're bringing your own ATV, explore the best route to your destination.
Then pack everything you'll need for a safe and enjoyable trip. In addition to snacks and drinks, be sure to pack sunscreen, insect repellent, first-aid supplies, and any other personal items you'll need.
3. Head to the great outdoors.
From providing constant attention and supervision to meeting physical and emotional needs, parenting can often feel like a full-time job. As such, parents need to take a break from time to time to recharge their batteries.
One great way to do this is by spending time in nature. Research has shown that being in nature can help to lower stress levels, improve mood, and boost energy levels. Additionally, spending time outside can also be a great opportunity to bond with your children and teach them about the world around them. You can go camping, hiking, fishing, bird watching, or simply stroll through a nearby park.
4. Visit a theme park.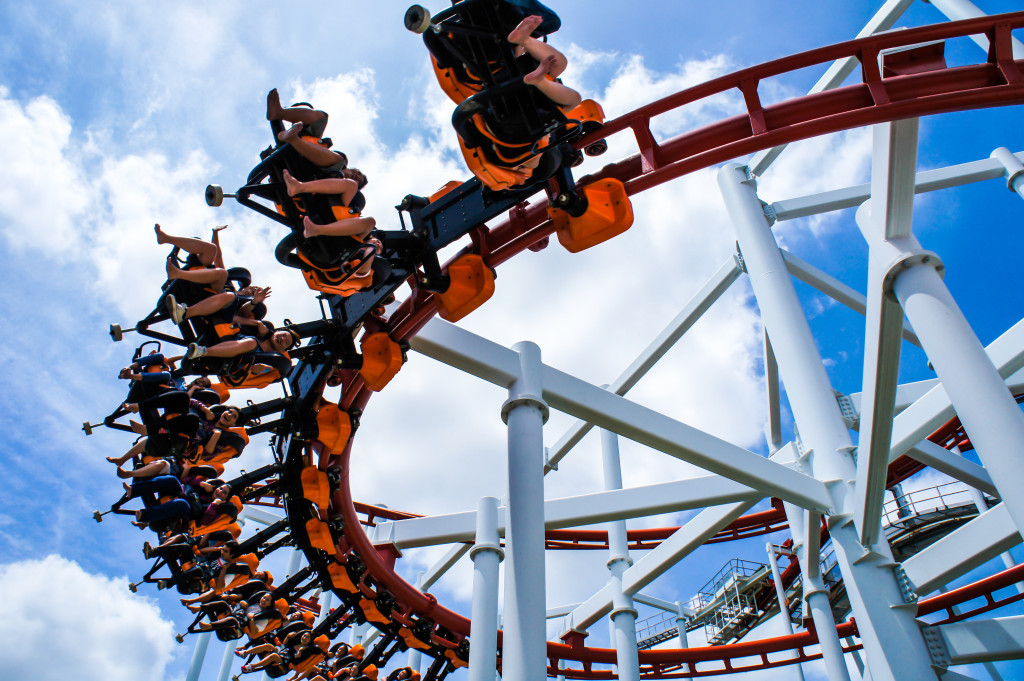 Theme parks are a great way to have fun as a family while also getting away from the everyday hustle and bustle. Whether you're visiting Disneyland or Universal Studios, there are plenty of rides and attractions to keep everyone entertained.
If you're planning a trip to a theme park, do your research in advance. Purchase tickets online to avoid long lines, and list the rides and attractions you want to see. It would be best if you also packed snacks and drinks to keep everyone hydrated and fueled throughout the day.
5. Go on a road trip.
A family road trip is a great way to see the country and spend quality time together. But before you hit the open road, there are a few things to keep in mind.
Make sure your vehicle is in good condition. Check the tires, oil levels, and fluid levels. You should also pack an emergency kit, including a first-aid kit, flares, and a spare tire. It's also essential to plan your route carefully. Decide which attractions you want to see and map out gas stations, rest stops, and hotels along the way.
And don't forget to pack snacks and entertainment for the kids! You don't want cranky children (or adults) on a long car ride.
6. Have a staycation.
If you're short on time or money, a staycation can be your best option. A staycation is a vacation where you stay at home instead of going away. It can be a great way to save money and spend time with your family.
You can do many things on a staycation, such as visiting local attractions, having picnics in the park, or going on day trips. You can also use the time to relax at home and catch up on your favorite TV shows. Compared to a traditional vacation, a staycation is often less stressful and more affordable.
If you need a break from parenting, consider one of these travel ideas. The great thing about all of them is that the whole family can enjoy them. Whether you want to go on an outdoor adventure or staycation, you can find something for your family.