Getting braces has long been problematic for teenagers and adults because of the old stigma of being labeled a "metal mouth." Children who wear braces are often humiliated by their school peers because of how they look. Adults who wear braces feel self-conscious about their looks as well because metal braces tend to stand out.
Fortunately, technology has made it possible for teenagers and adults to fix their teeth without having to worry about their appearance. But, that's just one of the advantages of choosing ceramic braces over metal ones. Listed below are many more benefits that ceramic braces can give.
Ceramic braces are discreet
It bears repeating that ceramic braces are less noticeable than metal ones. That's because ceramic braces are almost transparent that anyone who's not trying to stare at your mouth won't think that you're wearing braces.
On top of that, you can even choose arch wires that match the color of your teeth. This way, even the arch wires, which hold your ceramic braces in place, will blend in the background further making your braces more discreet.
They're just as tough
When you think "ceramic braces" chances are you'll think that they're so fragile that they'll break as soon as you bite on something harder than noodles. But, you'll be surprised to find out that ceramic braces are quite durable and won't break when you try to chew on that dollar steak.
They don't demineralize your teeth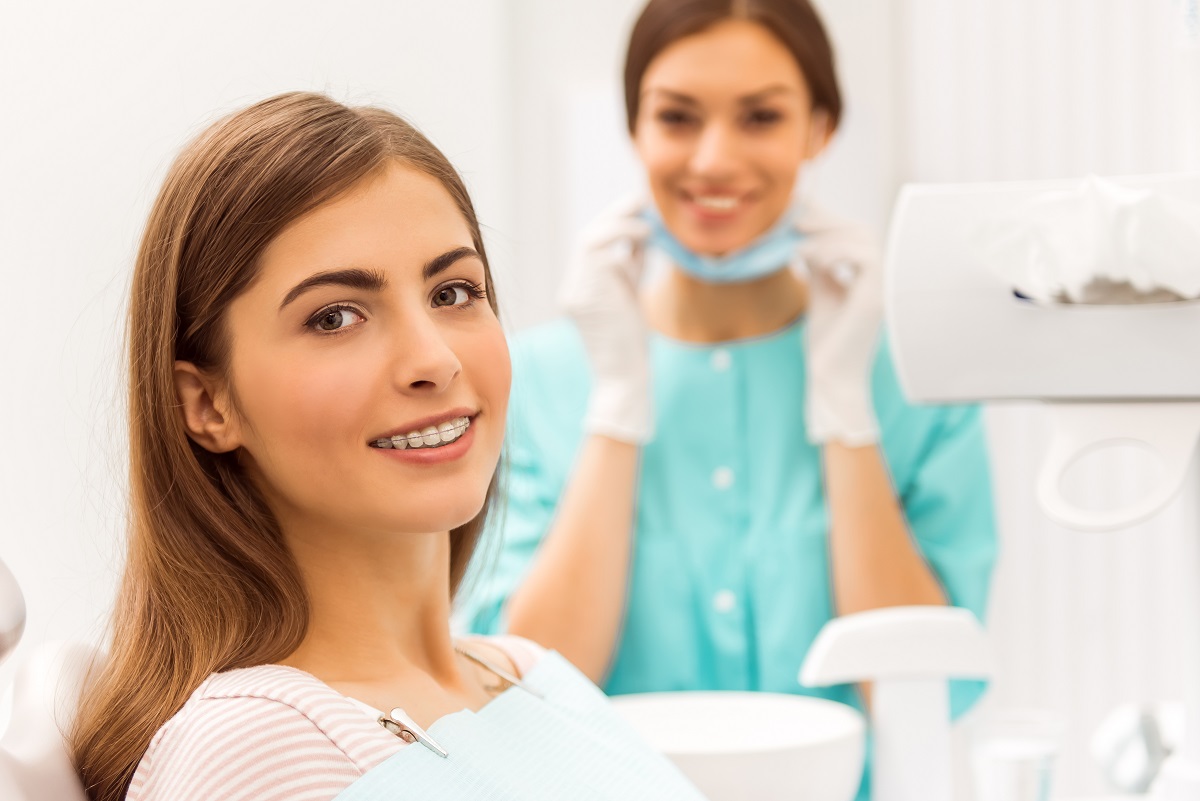 Braces need to be attached to your teeth to keep them in place. But, the problem with this is that the adhesive used can weaken the integrity of your teeth's enamel making you prone to developing cavities.
Not with ceramic braces. These braces are used with adhesives that do not demineralize your teeth's enamel, which means your teeth won't develop cavities while you wear your braces. This also means that keeping your teeth clean is less tedious when you're wearing ceramic braces than with metal ones.
They're easier to remove
Metal braces may take a while to remove after your teeth have already aligned. Ceramic braces, on the other hand, make for easier removal. Dentists can remove ceramic braces in a few minutes as compared to metal braces which could take up to an hour.
They work faster than clear aligners
Ceramic braces may not work as fast as metal braces when it comes to aligning your teeth, but they're faster than clear aligners. The reason clear aligners take a long time to align one's teeth is because you can actually remove these braces every now and then. Some people forget to put them back on and some frequently take them off, which are counterproductive actions to the clear aligner's purpose.
They're more comfortable
Another advantage of ceramic braces is that they're more comfortable than metal ones. They don't feel as rough or as sharp as metal braces, and they don't lead to gum irritation.
So, if you're looking for braces to fix your crooked teeth choose ceramic braces. West Jordan has many clinics that can provide you with the best ceramic braces so don't hesitate to book your appointment, with confidence!