Skiing is easily one of the top extreme sports out there, joining the ranks of competitive motorcycle racing, free diving, F1 racing, and other adrenaline-inducing and death-defying adventures. But skiing can also be the sport of choice for anyone who just loves to spend their time outdoors on a snow-capped mountain, wearing layers of winter clothing and gliding down a snowy path on a downhill course.   In short, it's a sport that's perfect for both adrenaline junkies and fun-loving regular folks.
Consequently, the popularity of skiing has given rise to such iconic products as the popular Nordica women's skis, which are among the finest ski equipment used by professionals and newbies alike. There are reliable suppliers of these sought-after items in the U.S., so anyone who wants to grab some of the brand's products can simply visit a store or order online.
Meanwhile, here are some of the essential ski items you should have to enjoy a fun, safe, and comfortable ski experience:
Ski equipment
Of course, you should invest in high-quality equipment one at a time, especially if you really enjoy the sport. You should get one or two of the following:
Ski poles
Ski/snowboard
Ski boots
Avalanche transceiver and airbag
First aid kit
Skiing is a fun, yet dangerous sport for the simple fact that possibilities of avalanches and injuries are always looming on the horizon with every ride down the slope. Knowing this, it's critical that you always take a pack of first aid kit with you and secure it on your backpack. While some skiers prefer skiing without anything on their back, you might thank yourself for bringing a first aid kit with you in case you or someone else figures in an accident. It might be a dampening thought but you can never too safe when engaging in a hazard-prone sport.
Personal protective gear
Personal protective gear (PPG) are also a must whenever you go out for a skiing trip. Among others, you have to invest in good-quality helmets, goggles, gloves, knee and shin guards, and other equipment that will protect you against the elements and from possible impacts. Since you can be descending down a mountain at great speeds, accidents can happen with every move that you make, especially with rocks and trees around you.
Winter/ski clothing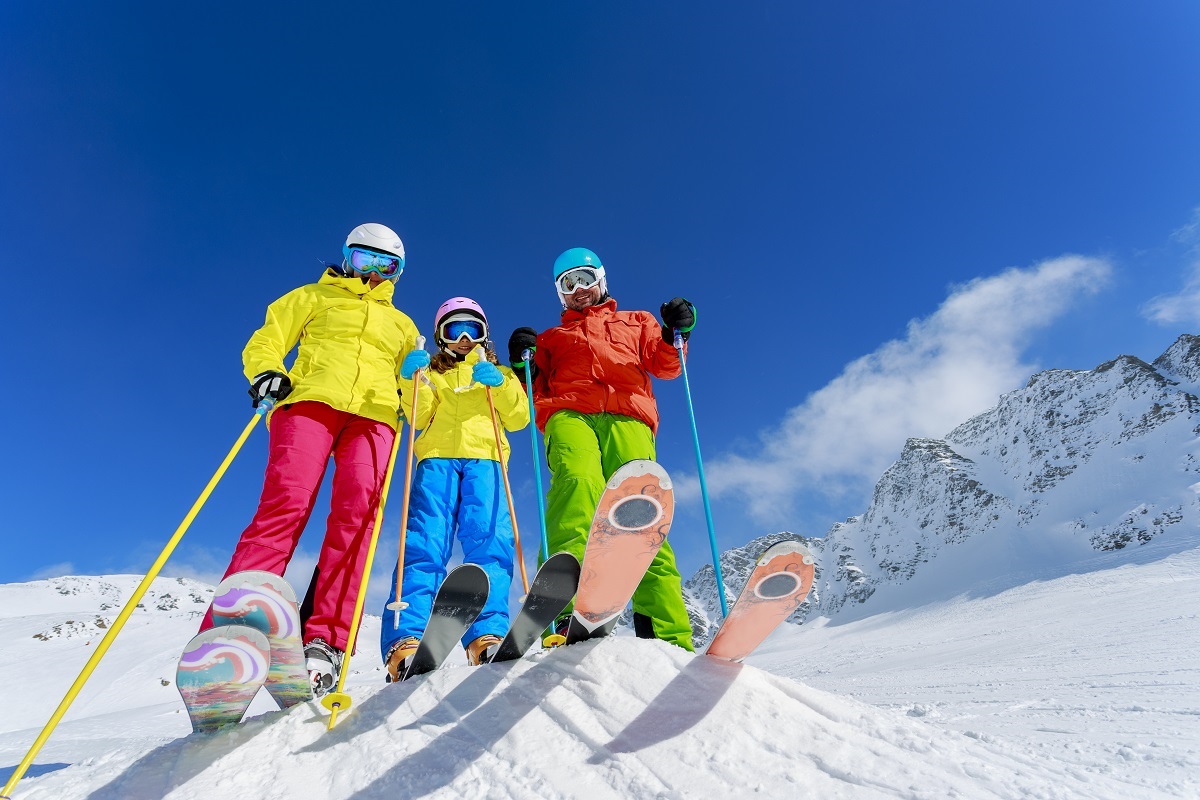 Temperatures at ski resorts can drop to several degrees below zero, so it's an absolute must to wear as many layers of winter/ski clothing that you possibly can. You should wear a beanie, neckwarmer, ski pants and jacket, a pair of waterproof shoes, moisture-wicking socks, and thermal layers. By being properly dressed during your skiing trip, you will stay warm and comfortable as you move around and enjoy your time at the resort.
Hydration pack
You might now know it but you can actually lose several liters of fluid as you make your way down from the top of the mountain. This is quite understandable, as most people would normally think that being in a cold environment won't make them sweat but the simple fact is that they would. With this in mind, be sure to invest in a hydration pack (also called a bladder) and take it with you on every skiing trip. Don't worry if you're not a frequent visitor to a ski resort, as you can also use the thing when you bike, jog, or run.
With these essential items, you should enjoy a truly safe and wonderful trip to your favorite skiing spot with friends or family. Make the right investments; start planning your next vacation and shop for the best gear out there.