A typical weekend is staying at home to rest and lounge around after 40 hours of work. But sometimes, that's not the type of rest that will recharge you. What you need is a restart and what better way to get one than going on vacation? But given that the weekend is just too short for a real vacation, there's always the option of going on a short one. A mini-vacation, a quick getaway.
Going on a mini vacation is a great alternative if you don't have enough time for a proper one and are on a budget. It doesn't have to be out of town either. Most of the time, there are not-so-famous local spots that are yet to be explored.
Whatever and wherever this weekend trip will be, it might be the restart you need. To recover from a week of grinding while preparing for the next, here are some mini-vacation ideas that are time-sensitive and budget-friendly:
Try Glamping 
It's essentially camping, but a little more friendly to the city folk. Glam camping, or glamping for short, has a luxurious touch compared to regular camping. It's great for people who are more used to a resort-like experience or for those that don't have camping gear. The amenities cover the basic camping needs, and quite lavishly at that.
Unlike regular camping, glampers get to have their own stylish private tent or cabin in the middle of nature. If you love to camp but prefer a proper bed instead of a sleeping bag, glamping is for you.
Staycation in the City
No other place has half of the hustle and bustle of the city. What other place is more lively than a sleepless city? Renting a room doesn't sound so costly when you're going to be spending the night out and about partying with friends.  The adrenaline and euphoria of nightlife can be a great way to de-stress from 40 hours of sitting on a desk. It's one way of meeting new people too.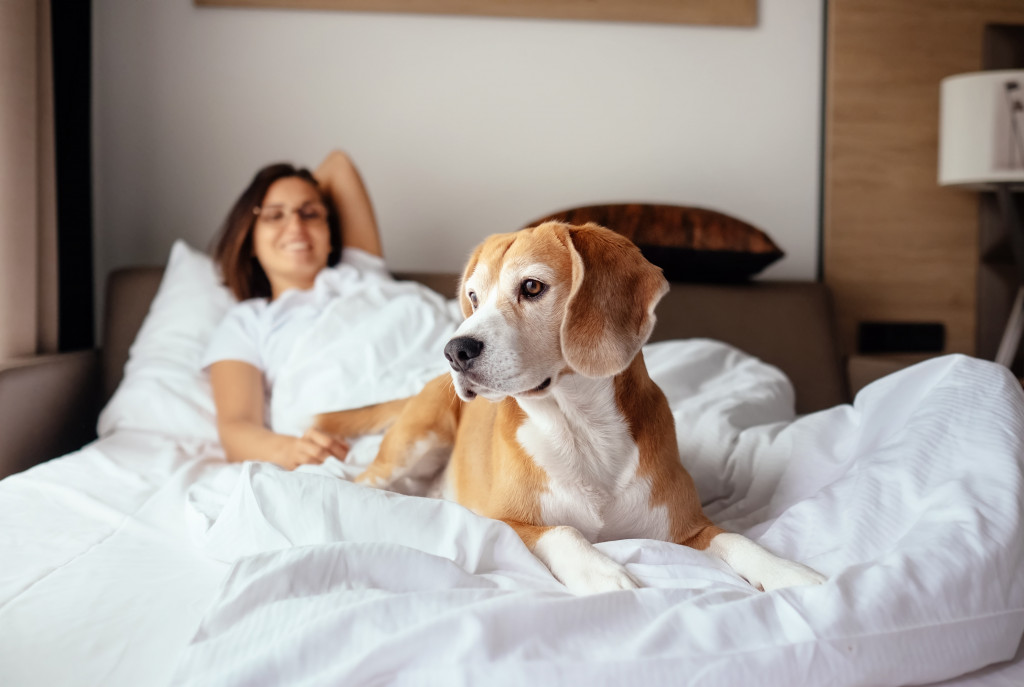 Rent Out a Beach House 
This is another staycation but for those who aren't big on neon signs and the nightlife, it's an ideal alternative. Renting a beach house or a vacation home near a beachfront is a great way to get some vitamin D and vitamin sea. Depending on where the location is, you could catch some waves, go wakeboarding, parasailing, and more. But if you prefer to just tan by the beach with a cold glass of beer, that's cool too. Staying near a beachfront is a welcome change of scenery that could really make anyone feel like they're in a totally different place.
Go Island Hopping
Speaking of the beach, why not add island hopping to the list? Lodging shouldn't be an issue, as it's an activity that can be done in a day. The white sands and blue water make for a great background for an Instagram picture. It's sightseeing, adventure, and a great way to spend time under the sun. To make things a little more fun and easy, look for a boat rental that takes care of the technicalities of recreational vehicles. That way you can focus on having a good time.
Visit a National Park or Two
Separated lodging and space and going to outdoor, nature destinations is the trend for the past year. This makes National Parks, trekking sights, and the like are attractive destinations for vacationers. People are taking road trips and renting RVs for this purpose. In this case, having an itinerary can help in the planning, especially if you plan on checking out some other places.
Before reaching the National Park, make some stops in between and check out cultural tours and historical sites in each town.  It's an economical mini-vacation that's that can cover multiple places while reaching your destination.
Explore Secluded Outdoor Spots
Nature lovers rarely say no to a scenic trek or a hike at a secret local trail. This is one of the most effective ways to recharge. This, paired with good company, can help improve mood and mental well-being. It's a stress-reliever and a great form of exercise too. Although this isn't a typical relaxing mini getaway, its effects are just as good to other people. That is probably because this activity has positive outcomes for both the mind and body.
Be it a weekend getaway or a last-minute vacation, it's worth it. If it means it'll take care of burnout, stress and refresh your mind for the following week then it's a well-deserved break. Taking breaks is important, especially if they're well-deserved.