Any object can hold sentimental value. For example, some couples like to remember their first date by keeping trinkets such as their first movie or concert tickets or carnival prizes. Others give out something of value such as jewelry. It would cost a fair bit of money for sure, but it's the thought and the trouble of picking out one that count. You do not just pick out the most expensive one and call it a day. You have to find a meaning behind it to tell the recipient, and this is the true value it holds.
And given this idea, those who are frugal can still make something memorable out of cheap promise rings. As long as you make something meaningful out of an object, whoever you give it to will cherish it forever.
If you are skilled in using crafting tools, you can make your own special presents. Here are some ideas that you might want to check out. All of them have that air of beauty and sentimentality that would make a perfect item for your loved one.
Wood
You can carve out all kinds of things from wood, big and small. You can make purposeful stuff such as a bookshelf for your friend who has a collection of novels, or a bedside table for someone who loves coffee or breakfast. If you are close to someone who works in the corporate world, you can make them a name plaque or a stylish paperweight. Your friend will surely remember you when they see those items every day. If you have a creative streak in you, you can carve out some figurines.
Making something larger means a lot more work, but it would have a big impact on the recipient. You can make a dinner table out of a huge log. You do not have to worry too much about its irregular shape or crevices. Just make the surface as even as you can, and then smooth it all out. The final piece would be pouring a thick layer of resin on top. This will fill in all the gaps and crevices. Let it dry and buff it up with a polisher. You should end up with a shiny and elegant-looking table where you can peek through the resin and see the wood's texture and patterns underneath.
Clay
This is an abundant material, so you would not have much problem procuring it. If you are planning to make pots and plates, you need to invest in a kiln. This is basically an oven in which your creations are placed in. The heating process reinforces and hardens the clay at the expense of becoming more brittle. On the sculpting process, you need to have a spinner if you want to make round and even shapes. It is also up to you as to what kind of surface you want as a finish. You can go for a shiny look or a grainy and sandy texture.
Scrap Metal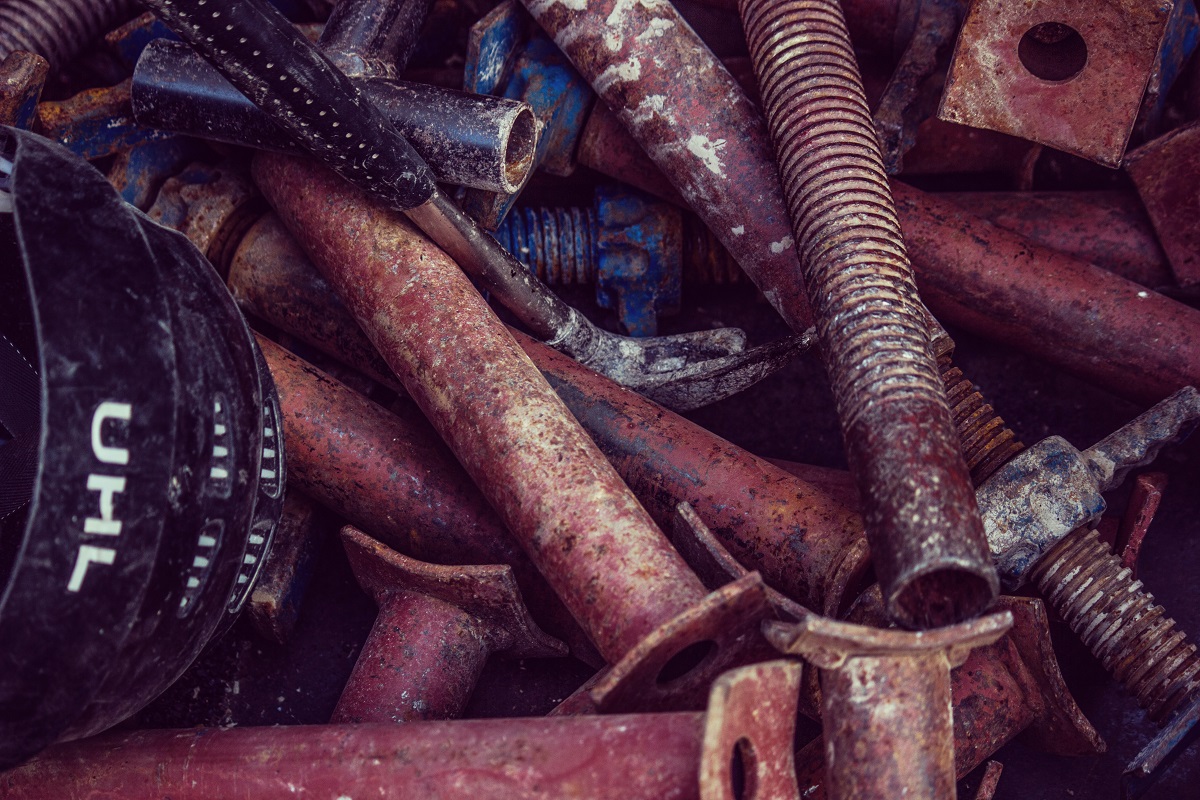 There are a lot of precious metals in jewelry, such as gold and silver. But you do not have to limit yourself to these if you have a healthy dose of imagination. You can forge things such as rings and bracelets from scrap metal that you can find all around. You can construct a small foundry, which would be the place where you melt the materials.
Extreme heat is involved here, so you'd better wear some proper protective equipment. You can then pour the molten metal into a mold. From there, you can start shaping it further. For example, if you are making a ring, you need to sand it down until you get your desired level of sheen. If need be, you have to hammer it to its proper shape.
There is nothing that can match a gift's uniqueness if you are the one who has personally crafted it. Your loved one will surely appreciate it because you have poured your ideas and effort into it. It is probably the best way to let them know how special they are.