You may not know it, but there are some amazing tourist destinations and spots to visit for sports. Whether you're a golfer or baseball fan or want to watch some basketball, you'll find a sports destination to enjoy.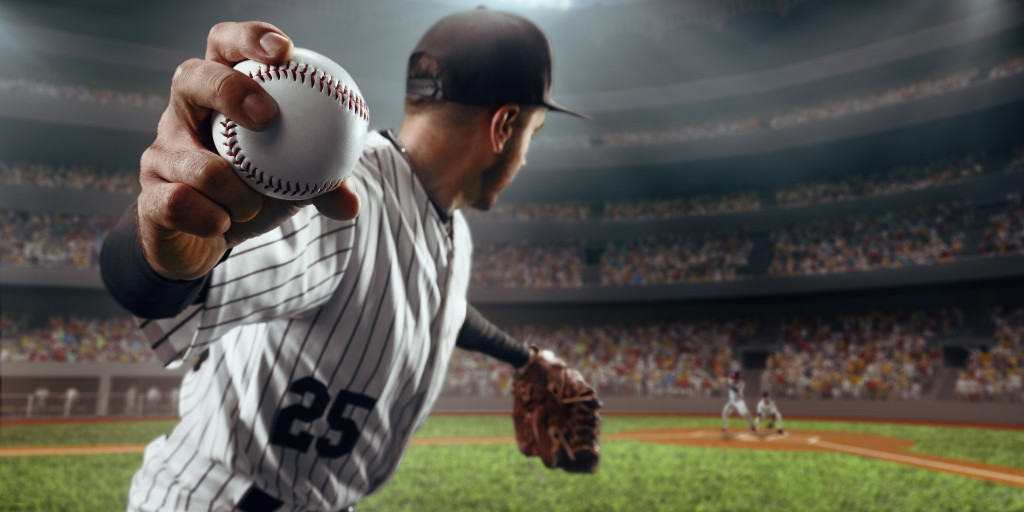 Why sports tourism is on the rise
Sports tourism is gaining interest because many people want to travel worldwide and see different things. Sports tourism is seeing a live event and taking in the culture and experience of a country or city.
Another reason so many people are interested in touring famous sports locations is the amazing footage shown on TV. People always want to see what it's like in person, visiting famous stadiums or arenas and taking photos of themselves standing in the same spots as their favorite athletes.
The best golf destinations in the world
If you love golfing, then head over to Augusta National Golf Club. It's home of The Masters Tournament, which is one of four major championships in professional golf each year. This course is located in Augusta, Georgia, and has been around since 1933, making it one of the oldest courses on tour today.
Another great place for golfers would be Pinehurst Resort & Country Club, where they have hosted the U.S. Open, the U.S. Women's Open, and the PGA Championship.
It's every golfer's dream to stand where the greats teed off.
The most popular baseball stadiums to visit
Baseball is one of America's favorite pastimes, so it's no surprise that many people want to visit the most famous baseball stadiums in the country. Here are three of the most famous stadiums to check out:
This stadium is located in the Bronx, New York, and is home to the New York Yankees.
This stadium is located in Boston, Massachusetts, and is home to the Boston Red Sox.
This stadium is located in Los Angeles, California, and is home to the Los Angeles Dodgers.
When touring baseball stadiums, it's important to take in as much as possible. Most stadiums have their own history and offer tours that give fans a behind-the-scenes look at the stadium. If you happen to watch a game, it might inspire you to find someone selling a radar gun, head to the nearest pitching cage rental, and try to mimic how the players do it.
Be sure to check out the team store and buy some gear to commemorate your visit. And don't forget to eat at the stadium — most places have great food options that are unique to that location.
Most popular basketball arenas to visit
Three of the most popular basketball arenas to visit would be Madison Square Garden, Staples Center (now known as the Crypto.com Arena), and the Chase Center. In the United States, Madison Square Garden is located in New York City. It was once titled "The world's most famous arena." This venue has been host to some best sporting events and concerts. It's the home of the New York Knicks.
Staples Center is a multipurpose sports arena that is found in Los Angeles, California. The seating capacity at this arena is around 18,000 people. Staples Center has hosted many major events, including LA Lakers games and concerts with top names such as Beyonce, Madonna, and Elton John, to name a few. It's recently been renamed the Crypto.com Arena.
The Chase Center, which is also known as "the house that Steph built," opened in 2019. This arena is the home of the Golden State Warriors and has a seating capacity of 18,000 people.
Best Football Stadiums to Visit
Football is the world's most popular sport, and there are many tourist destinations where football is played. Here are some of the most famous stadiums to visit:
Wembley Stadium is one of the most famous stadiums. It has a seating capacity of 90,000 people and was originally host to England's football team. Wembley had also hosted the FA Cup Final.
Another popular destination for football enthusiasts would be The Nou Camp in Barcelona, Spain. This stadium is home to Futbol Club Barcelona and has a seating capacity of 99,354 people. It holds a rich history of football.
Finally, a must-see football destination is the Santiago Bernabéu Stadium, located in Madrid, Spain. This stadium is home to Real Madrid, where it has a seating capacity of 81,044 people. It has hosted many games and events, including the World Cup final, which it hosted twice.
Sports are a huge part of our culture, and there are some incredible tourist destinations to visit if you're into that. Whether golf, baseball, or basketball, the best places in the world for sports fans are the famous stadiums and greens where history has been made. If you're a big sports fan, find your next destination so that you can experience what makes these games great.