Make self-care a priority to enhance your beauty and promote relaxation of the mind.
Eat nourishing foods such as fruits, vegetables, lean proteins, and whole grains.
Choose a makeup look and hairstyle that complement your dress.
Discover the ideal wedding gown that complements your unique body shape impeccably.
Accessorize with statement jewelry, shoes, and outerwear.
Your wedding day is one of your life's most special and memorable days. It's the day you celebrate your love and commitment to your partner in front of your friends and family. You want to look and feel your best on this momentous occasion. From achieving that radiant glow to finding the perfect dress, here are five tips to help you look and feel your best for your wedding.
1. Prioritize Self-Care
It's crucial to make time for self-care amid wedding planning and a busy schedule. Prioritizing your physical and mental well-being will enhance your overall beauty and ensure you feel confident and relaxed on your big day. Begin by establishing a skincare routine well in advance. Cleanse, tone, and moisturize your skin daily, and consider incorporating facials or spa treatments to rejuvenate your complexion. Furthermore, indulge in activities that promote relaxation and stress relief, such as yoga, meditation, or regular exercise. These practices will improve your physical health and contribute to a positive mindset as you approach your wedding day.
2. Eat Nourishing Foods
Fueling your body with nourishing foods is essential to look and feel your best for your wedding.
Here are the types of nutritious food that you can eat:
Fruits
Fruits are an essential part of any healthy diet, providing essential vitamins and minerals while also being low in calories. Eating various fruits can help you get the recommended five servings per day. Depending on your tastes and preferences, you can enjoy many different types of fruit, including apples, oranges, bananas, berries, melons, and more. Fruits are a great source of fiber, vitamin C, folate, potassium, and other essential nutrients. They can help boost your immune system and provide energy throughout the day. Eating whole fruits is always preferred over drinking juice since they contain more fiber and beneficial nutrients.
Vegetables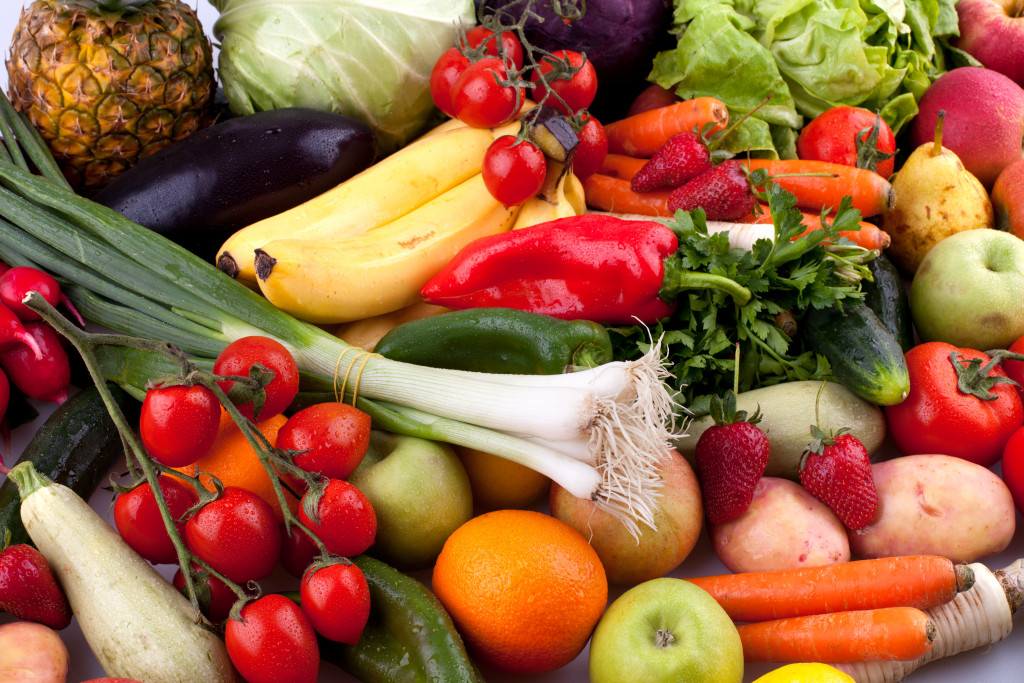 Vegetables are some of the most nutritious and beneficial foods you can eat. Eating a variety of vegetables daily helps ensure you get all the essential vitamins and minerals your body needs. All vegetables are rich in antioxidants, fiber, and other nutrients that can help reduce inflammation, improve digestion, boost immunity, and more. Enjoying cooked veggies such as roasted potatoes or steamed broccoli is a great way to get in your daily servings of vegetables. Salads are also an excellent way to get more veggies into your diet.
Lean Proteins
Lean proteins are important for maintaining healthy muscle tissue, especially when sliming down before the big day. Examples of lean protein sources include fish, poultry, eggs, and tofu. Legumes, nuts, and seeds also provide protein, essential fiber, and healthy fats. Eating lean proteins at every meal can help you feel fuller longer while providing your body with the energy it needs.
Whole Grains
Whole grains are an excellent source of complex carbohydrates that provide sustained energy throughout the day. Whole-grain pieces of bread, pasta, and cereals can help keep you full while providing essential nutrients. Brown rice, quinoa, oats, and barley are all excellent sources of whole grains that can create delicious meals or snacks. Whole grains are also fiber-rich, which can help promote regularity and aid digestion.
3. Consider Your Hair and Makeup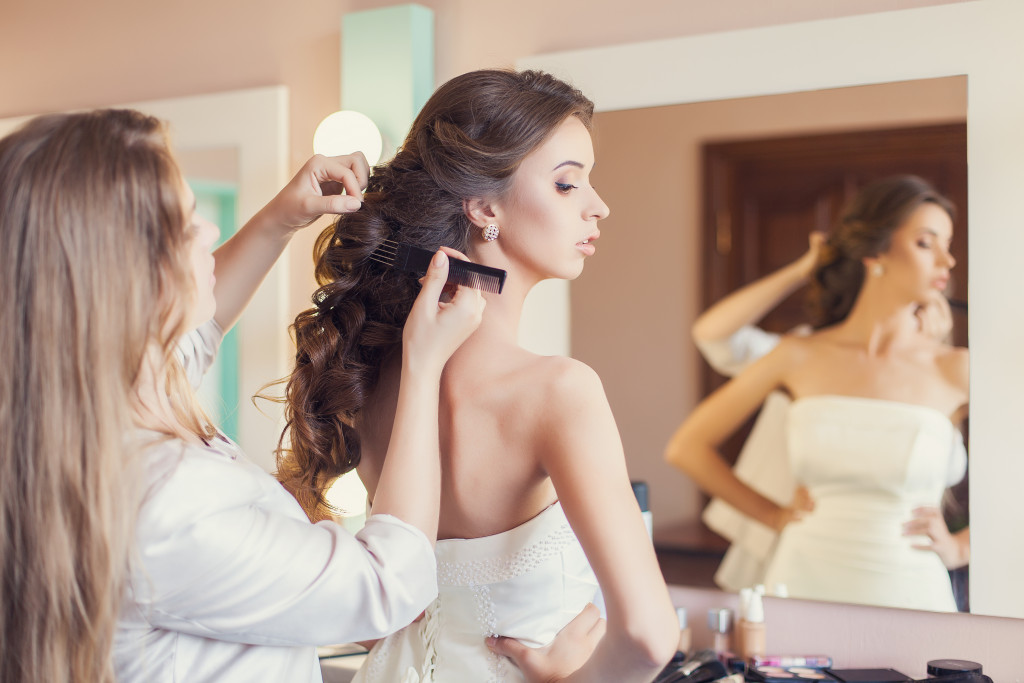 Achieving a beautiful makeup look and hairstyle can go a long way in enhancing your overall appearance for the wedding. If you're not confident applying your makeup, consider asking a professional to help create your desired look. Schedule a trial session with them so you know exactly what to expect on your wedding day. As for hair, take the time to find a style that complements your dress. Explore different options with your hairstylist, whether you choose an elegant updo or a romantic down-do.
4. Find the Perfect Dress
Choosing the perfect wedding dress is crucial in feeling your best on your big day. Begin by researching different styles and silhouettes that flatter your body type. Consider booking appointments at bridal boutiques to try on various dresses and seek professional advice. Don't forget to bring a trusted friend or family member whose opinion you value. When trying on dresses, keep an open mind and be willing to explore different options.
Sometimes, a dress you didn't initially consider can surprise you and make you feel incredible. Consider exploring beautiful second-hand wedding dresses if you want a more affordable option. These dresses are often gently worn and can be found at a fraction of the original cost, allowing you to save money without compromising on style and elegance.
5. Accessorize
Once you've found the perfect dress, add some finishing touches to complete your look. Consider wearing a statement necklace or earrings that complement your dress and flatter your features. Heels are also a great way to elevate any outfit and give you confidence as you walk down the aisle. Wear block heels for more stability and comfort if heels aren't your style. It's also essential to consider outerwear for the colder months or a cape or wrap if you're having an outdoor ceremony. A bolero, shawl, or jacket can provide extra coverage without detracting from your dress.
In Closing
Your wedding day is a once-in-a-lifetime event, and looking and feeling your best is an important part of the experience. By prioritizing self-care, nourishing your body with healthy foods, exercising regularly, and finding the perfect dress, you'll achieve the wedding day look you've always dreamed of. Confidence is key; when you feel confident, you radiate beauty from within. So, take the time to care for yourself, embrace your unique beauty, and enjoy every moment of this special day.