Focus on your skin and hair with a simple skincare routine that includes cleansing, moisturizing, and exfoliating.
Put on a good foundation that matches your skin tone perfectly, and use travel-size tubes of moisturizer and sunscreen.
Dry shampoo can help absorb excess oil from your hair, leaving it looking fresh and smelling great.
Wear clothes that fit you well and accessorize for a polished look. 
Whiten teeth with products containing hydrogen peroxide or get veneers for a perfect and natural-looking shape.
Life is full of surprises, and so are sudden unplanned trips. Whether it's a day trip with the family or an impromptu romantic getaway with your loved one, one thing's for sure — you want to look good. But with no time to plan, how can you improve your looks? Here are some sly ways to improve your looks quickly and easily for your sudden unplanned trips.
Focus On Your Skin & Hair
No matter how many beauty products you have in your arsenal, great-looking skin is the basis for any good look. To get your skin glowing quickly and easily, focus on a simple skincare routine that includes cleansing, moisturizing, and exfoliating. Don't forget about your hair too. Here are some tips:
Put on a Good Foundation
Sometimes all you need is an excellent foundation to perk up your skin and make you look bright and fresh. Your chosen foundation should match your skin tone perfectly and should not be too heavy.
You should not forget to apply concealer as well, especially for the dark circles under your eyes. Don't forget to blend it all carefully for a natural look. If you don't have foundation or concealer with you, some tinted moisturizer and lip balm will do the trick.
Moisturize and Sunscreen
Everybody knows that moisturizing can do great wonders for your skin, and sunscreen can protect your skin against UV damage. Applying these two products can enhance the quality of your skin, especially when you are in a new environment. You can easily carry travel-size tubes of both, so you don't have to waste time hunting for them.
Dry Shampoo
Sometimes, when you're on a trip, you might not get the chance to take a shower or wash your hair correctly. That's when the dry shampoo comes in handy.
It absorbs excess oil from your hair, leaving it looking fresh and smelling great. You can use it as a quick fix for bad hair days or if you don't have time to wash your hair. Either way, it will help you look your best.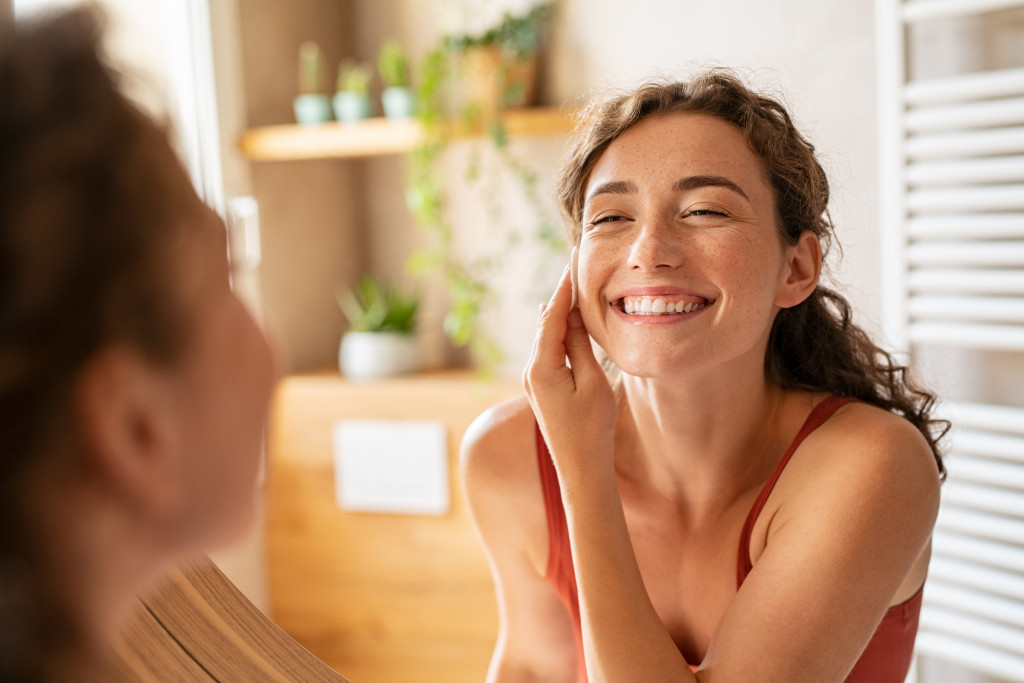 Wear Flattering Clothes
Choose an outfit that suits your body type, and you'll be amazed at the difference it makes. Choose clothes that hug your curves in all the right places or a well-tailored shirt that shows off your muscular build. 
Wearing clothes that fit you well can help you look and feel more confident, no matter the occasion. For starters, an all-black outfit is always a safe choice. It can be dressed up or down, depending on the event, and it looks timelessly stylish.
A simple accessory can also do wonders in making an outfit look polished and put together. A scarf, statement earrings, or a bold necklace can do the trick. So, always pack some accessories that you can quickly add to your outfit to give you that extra oomph.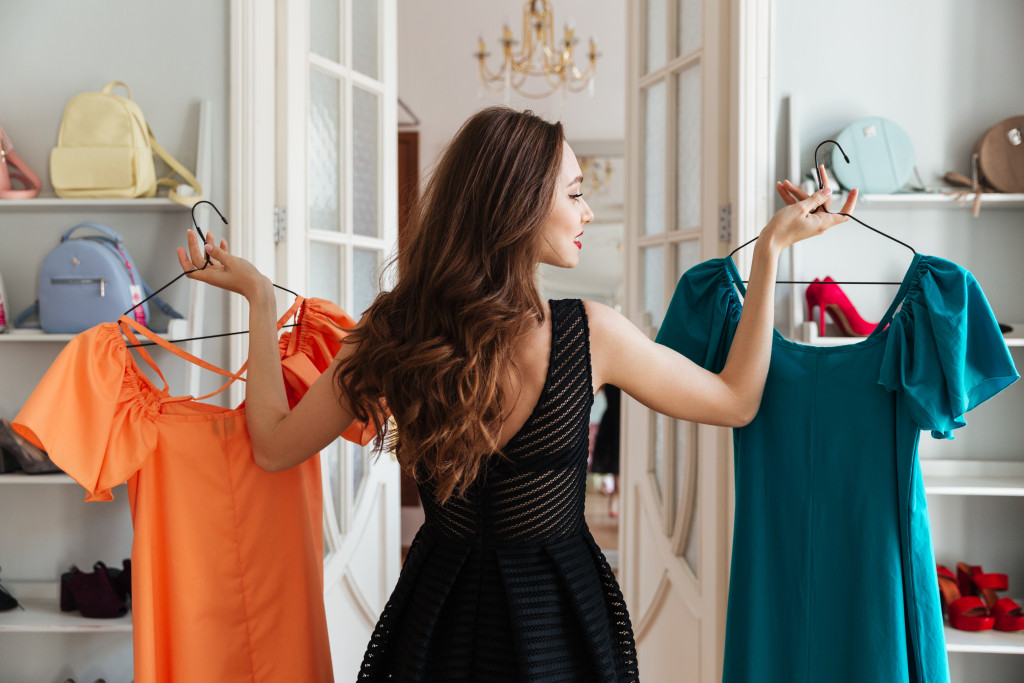 Spruce Up Your Smile
A great smile can change the way you look and make you feel more confident. So, if you want to spruce up yours and look better for your unplanned trips, you can use the following ideas:
Teeth Whitening
Teeth whitening is a great way to instantly improve your smile and make your teeth look brighter. It can be done at home, or you can visit a dentist to get professional help. Whitening products contain active ingredients like hydrogen peroxide, which bleach the enamel on your teeth over time, thus making them look whiter and brighter.
Veneers
Veneers are thin shells of porcelain or composite that are bonded to your teeth to give them a perfect and natural-looking shape. They can make even the most uneven teeth look beautiful, so they're great if you have crooked or chipped teeth. Choose durable veneers that can last for up to 10 years, so you don't have to worry about them during your unplanned trips.
Clear Aligners
Clear aligners can help you fix crooked teeth and misaligned bites. They are made of clear plastic, so they blend in with your teeth and are hardly noticeable. Plus, they can be quickly taken out if you need to go on a sudden trip, making them ideal for unplanned trips.
Sudden unplanned trips can be stressful, but they don't have to be when it comes to how you look. With these sly ways, you can easily enhance your appearance, whether you're going on a day trip or a romantic weekend getaway. Remember to tone down your makeup, accessorize, and wear comfortable and flattering clothes that showcase your best features. Don't forget to have fun and enjoy your unplanned trip, no matter where you end up.