Proposing to the love of your life is an expression of love, commitment, and intention.
Consider these unique places for a wedding proposal for a truly unforgettable experience.
Mountain Peak, hot air balloon ride, underwater adventure, and ice skating rink are some of the best spots.
Plan for your future together by discussing wedding plans and setting a date and post-proposal celebration event.
Proposing marriage to the love of your life is one of the most precious moments you will cherish forever. It's the ultimate expression of your pet, commitment, and intention to spend your life together.
Everyone wants their proposal unforgettable, but choosing the best location to answer the question can be daunting. To help you out, here's a list of the unique places for a wedding proposal that will take your sweetheart's breath away.
A Mountain Top
If you're both nature lovers, proposing at the top of a mountain can be the perfect location for you. Whether you hike or take a scenic lift, the breathtaking views, fresh air, and natural surroundings create an unforgettable experience. Proposing at the peak of the mountain you've conquered together might be the most spectacular way to show your love.
One of the most popular destinations for couples is Zion National Park in Utah, home to some of the most stunning views and trails in the US. And while you're at it, consider booking the most famous Zion National Park ATV tour to add to the excitement. This will surely make your proposal one to remember.
Hot Air Balloon Ride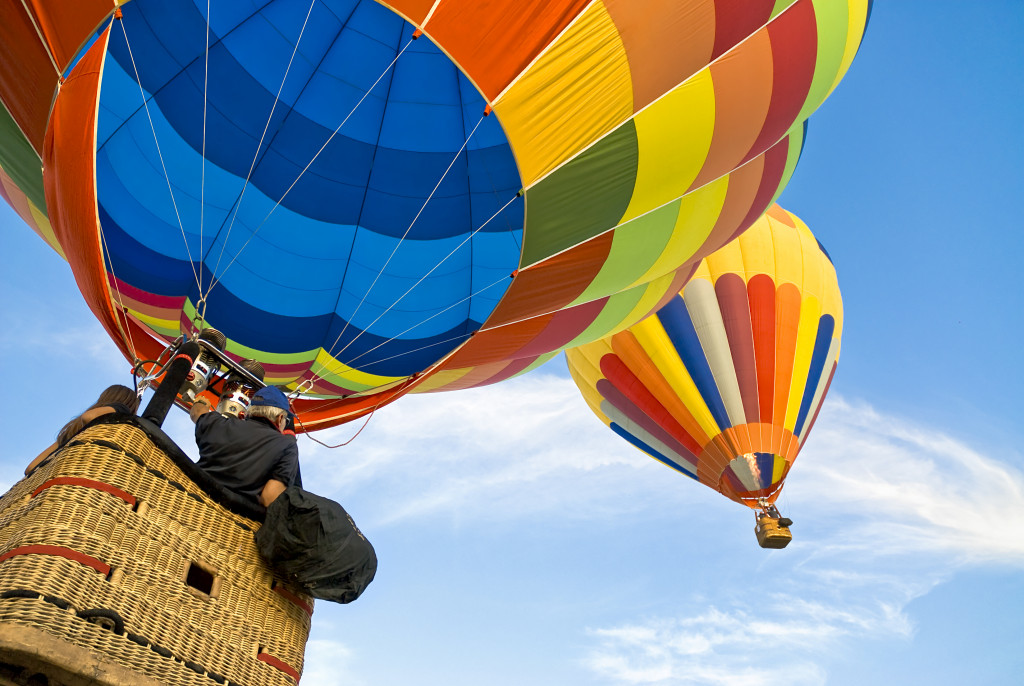 A hot air balloon ride is an experience unlike any other and the perfect opportunity to propose in a unique and breathtaking setting. Enjoy the stunning views of your surroundings and the silence of the skies above, and then get down on one knee to pop the question, creating a memory you will cherish forever. The beauty of the skyline during sunset or sunrise and the magic of the moment will stay with you both for the rest of your lives.
Underwater Adventure
If you and your significant other are adventurous, you might want to consider an underwater proposal. Whether you're scuba diving, snorkeling, or swimming with dolphins, proposing in an underwater paradise can be incredibly memorable.
Imagine holding up a sign that says "Will You Marry Me?" while your partner swims ahead and then turns around to see the message. Of course, safety is essential, so make sure that you and your sweetheart have the necessary training and experience.
Ice Skating Rink
If you plan to propose during the winter season, an ice skating rink is a perfect site for your proposal. The backdrop of the twinkling lights, the festive music, and the cold weather create a perfect romantic atmosphere.
As you glide on the ice with your partner, you can get down on one knee and ask the question. This proposal idea is timeless and brings the magic of the winter season to your proposal.
Tips for Planning Your Proposal
Getting engaged is a special moment in any relationship and probably one of the most exciting milestones you'll ever experience together. However, before encountering the sweet "yes," you must prepare a surprise proposal that will be remembered forever.
The pressure to create a unique, romantic, and creative event can be overwhelming, but the satisfaction of seeing their surprised and blissful faces makes this an unforgettable experience.
Choose the Ideal Location and Time
The location and time of the proposal play a crucial role in determining the engagement scenery. Choose a meaningful place for both of you, whether it's a park, a concert, or a favorite restaurant. Also, consider the ambiance, lighting, and sound. For instance, a beach with a romantic sunset is a classic setting for proposing, but a noisy and crowded location may not be ideal.
Be Creative and Personalize it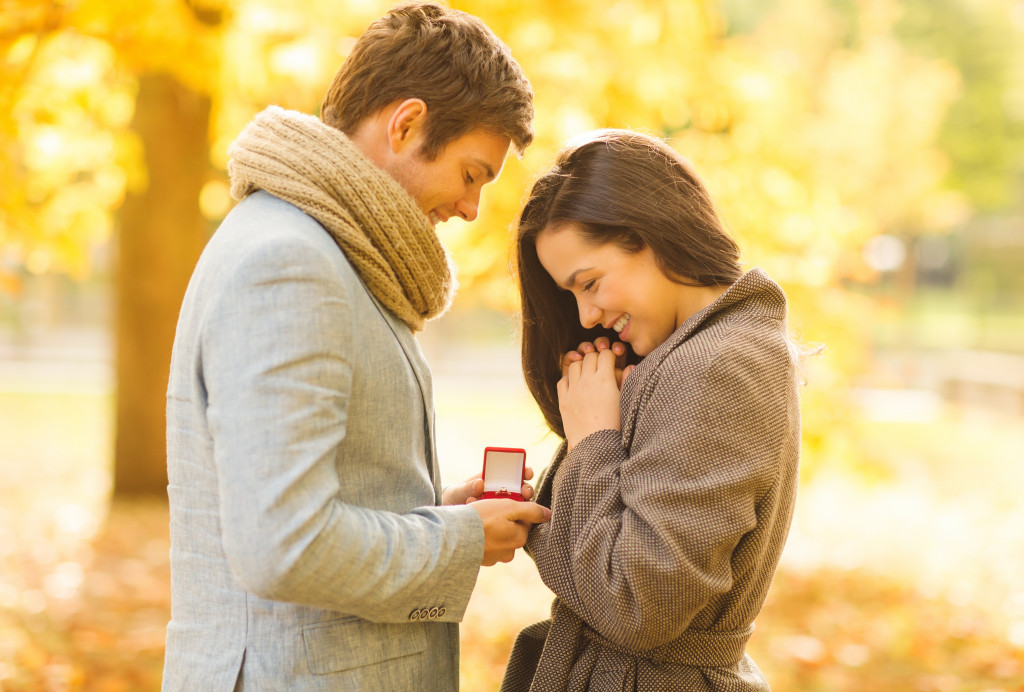 A personalized and creative proposal is more memorable than a cliched one. Consider your partner's interests, hobbies, and preferences when planning the surprise proposal. It could be recreating your first date, adding favorite songs to the playlist, or proposing during a unique event like a hot air balloon ride.
Capture the Moment
Capturing the proposal moment is an excellent way to keep the memory forever and share it with your loved ones. Hire a professional photographer or videographer, or ask a friend to take photos. You can also set up a camera in the background to capture the moment. You can also arrange a surprise video or a flash mob to add to the scene and surprise your partner.
Plan for the Future
Planning for your future with your partner is a great way to involve them in the surprise proposal process. Consider discussing details like future wedding planning and setting a date. You could also plan a post-proposal celebration event to share your joy and excitement with family and friends.
Final Thoughts
These proposal ideas are just a fraction of the endless possibilities you can choose from when popping the question. Always remember that a proposal is a beautiful and significant moment in your relationship and marks the beginning of a bright future together. Choose the perfect spot to make your partner say "Yes!" and start a journey of love and commitment together.