Are you always on the go? Looking for some simple ways to make your prep time faster? Here's a makeover solution to cut your prep time down by a good 10-15 minutes while still keeping you looking even more fabulous, all day every day.
Makeover Magic: Eyelash Treatment
Give your lashes a luxurious treatment by giving them the love and care they deserve. You can get a natural-looking lash extension or go for a fuller look, depending on your mood. Choose from different lash types and the level of thickness for the application. We highly recommend getting sassy lashes from Las Vegas, California that will make you feel like a million bucks. Below are some of the most popular options:
Classic Set
Ladies who are blessed with thick or long enough lashes to start with usually pick the Classic Set combined with some bottom lashes. The result is a stunning and sophisticated look, with just the right oomph –that subtle and less-obvious, something-new-about-you look. What they like about this set and combination is that it can instantly brighten up the eyes, as both the lower and upper lashes get added volume, making the eyes stand out even more.
Look effortlessly chic and camera-ready at all times, without having to deal with endless eye makeup tricks, to have a great-looking set of eyes. So, whether you're heading out for work, a super quick errand, a day out with the girls, or a date night, feel good and look good with these natural-looking lash treatment.
Volume Set
If you're someone who likes the look of a full upper lash but nothing too dramatic, this set is the perfect one for you. Depending on how thick you want your lashes to appear, you can attach fans with two up to six lashes onto each of your natural lashes. It fills the lash line perfectly and creates a stunning look, perfect for transitioning from day to night without piling on the mascara. Your eyes will stand out with the fullness of this lash set, framing them beautifully.
Mega Volume Full Set
If you want a fuller and bolder look, go for the Mega Volume Set. The lashes used for this treatment comes in a thinner diameter compared to the ones used for the Volume Set. The thinner lash strands allow 2 to 10 lash fans to be applied to your natural lashes to give you the maximum lash volume you've always wanted. This set provides naturally thin or short lashes with the extra length for that intense and fierce, fanned-out lash look. For those with typically long or thick enough lashes, going for this set is the best option if you want to go for a bolder and more dramatic look.
Mixed Full Set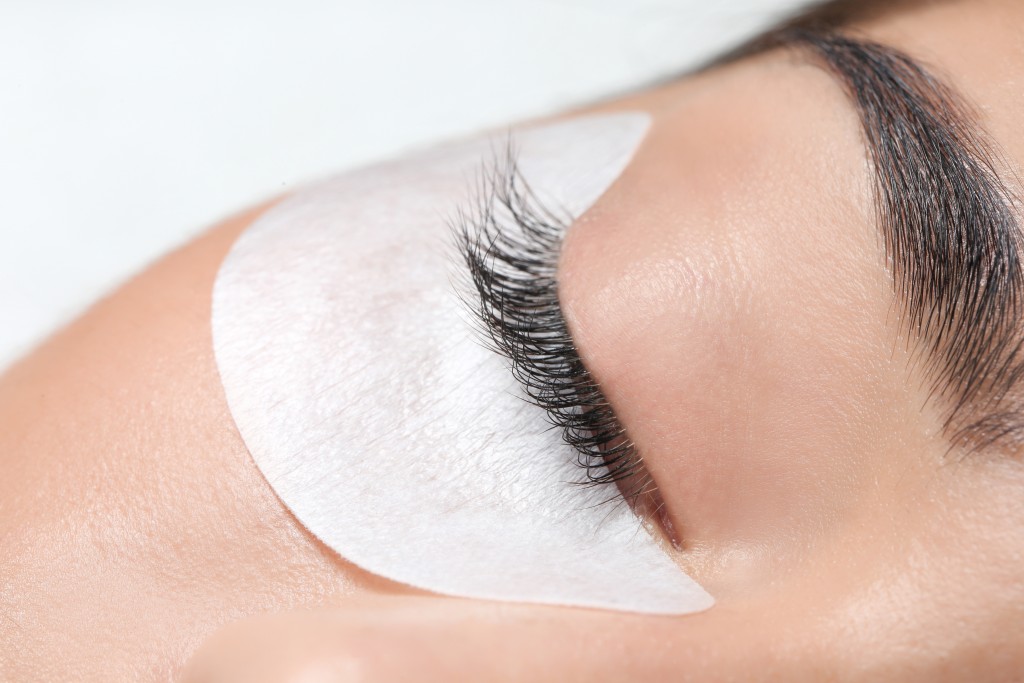 You can combine sets to get the look you want. For a full but natural look, go for the mixed full set, which is a combination of Classic and Volume. This is great for those who want that subtle kind of fullness. It's the easiest one to pull off, apart from the Classic Set and is perfect for looking good without dealing with all the length eye makeup routine.
If you're currently wearing falsies, you can have them removed at the salon and indulge in a lash bath to prep your natural lashes for the luxurious treatment they're about to get. To make sure your lash sets stay in place longer and better, keep them dry for 24 hours from the time they're made, and they can last for up to a month when cared for properly.
If you're still spending so you want, then you can't afford to lose any more time. Achieve the look of dreamy eyes with better lashes. Trust what all the beauty experts say. It's a time saver and a real beauty hack, too. So, go ahead and make that appointment today