Whether you're doing it alone to surprise your spouse-to-be or making it a shared experience by going to the jewelry store together, choosing the perfect wedding ring to mark the day you exchange "I dos" is an emotional and exciting journey. Wedding rings are like the icing on the cake, they complete a special occasion the newlyweds will remember for the rest of their lives.
In deciding which ring to buy, you must know the latest wedding ring trends many couples are raving about. Rings come in different designs and price points and you can easily feel overwhelmed with a plethora of options available in the market right now.
Here are some wedding ring trends perfect for your #BridesRings selfie.
Minimalist
Sometimes, simplicity is the way to go and that also applies to your wedding band. Many jewelry stores are now offering delicately detailed rings that don't have an over-the-top design but are still stunning, captivating many couples around the world.
The Classic Gold
Gold wedding bands never go out of style. It's a classic, making it the top of mind choice of many partners-to-be even until now. Depending on your taste, you can pick between a classic yellow gold and white gold. Whether you like it plain or with elaborate details, you will never go wrong with this choice.
Vintage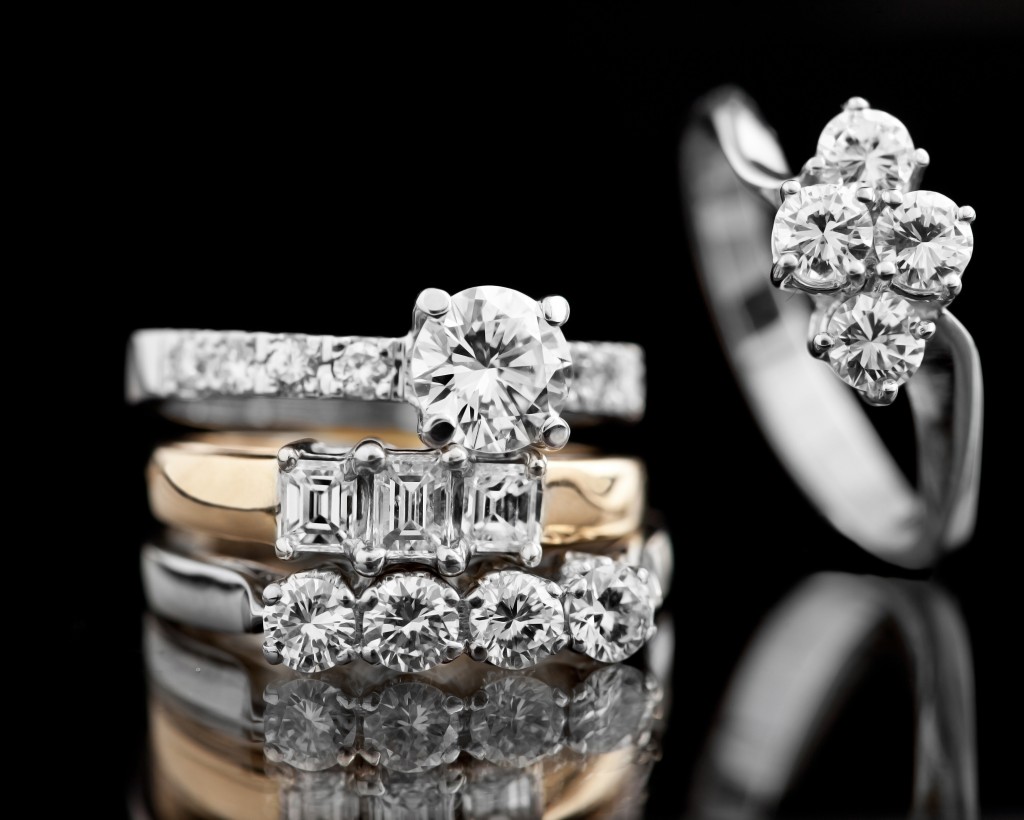 Vintage-themed weddings are now a growing trend among young lovebirds, and so are vintage rings. It's normal for old styles to make a big comeback, and the retro quality of vintage bands will surely catch people's attention.
Personalized
If you want a ring that nobody else in this world has, custom design wedding bands are for you. Getting one is easy; once you have a design in mind, just go to your favorite jewelry store and they'll do the rest.
Personalized rings usually take more than three weeks to make, depending on the details that you want. Intricate designs usually take longer to make so make sure to give your jeweler enough time to get your rings ready.
Twisted band
When planning your wedding and scouring the internet for ideas, you've probably seen many brides on Instagram and Pinterest flaunting their rings with bands that have infinity symbol-like twists. But twisted wedding bands are more than just a trend, they are also symbolic—an embodiment of two lives becoming one. Make this ring extra special by choosing a rose gold twisted band encrusted with tiny diamonds.
Guilt-free
Wedding rings that align with a couple's values are now becoming increasingly popular today, especially among socially conscious Millennials who are planning to tie the knot. They now consider both human rights and environmental concerns when choosing the perfect wedding band and, fortunately, finding one is not difficult nowadays as many jewelers now offer conflict-free and ethical rings in response to the growing demand.
Whatever trends there are, the design of your wedding ring must reflect your love for each other. If you're having a hard time picking the right band, you can always seek the help of professional wedding planners.